This A2 Card in a Box die is fabulous.  If you love making extra-ordinary cards then this is one for you.  It folds flat, and fits in an A2 envelope, and then opens up to look like a box.  I decided to create a card with a bunch of little aliens that look like they are yelling at the top of their little lungs.  I have always wondered what a yelling alien might sound like, would it be audible, or is it so high pitched only a dog can hear it?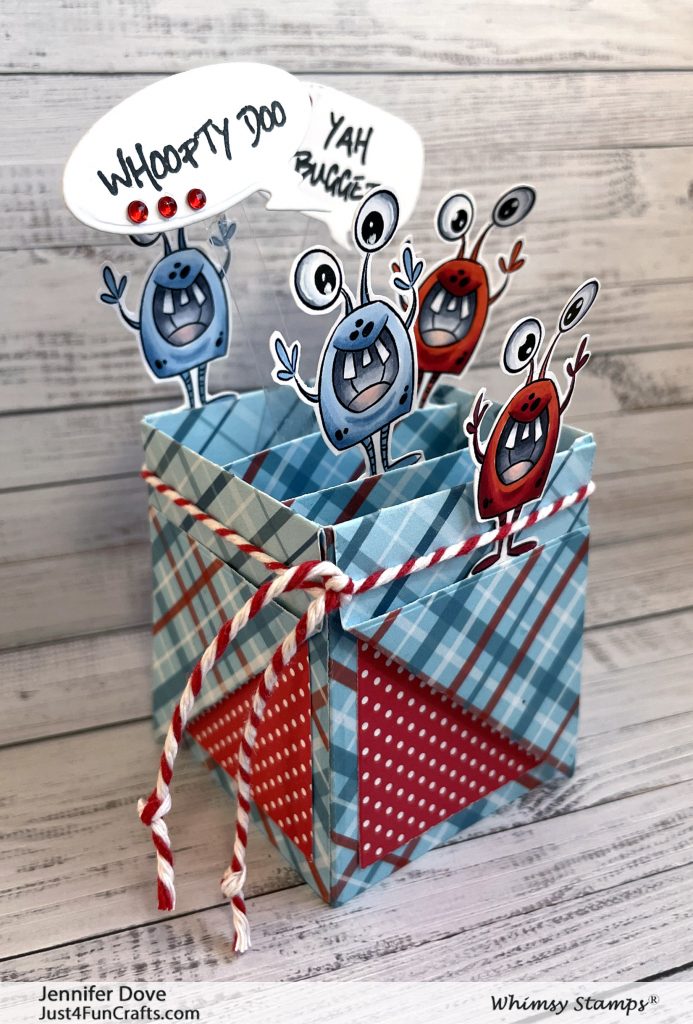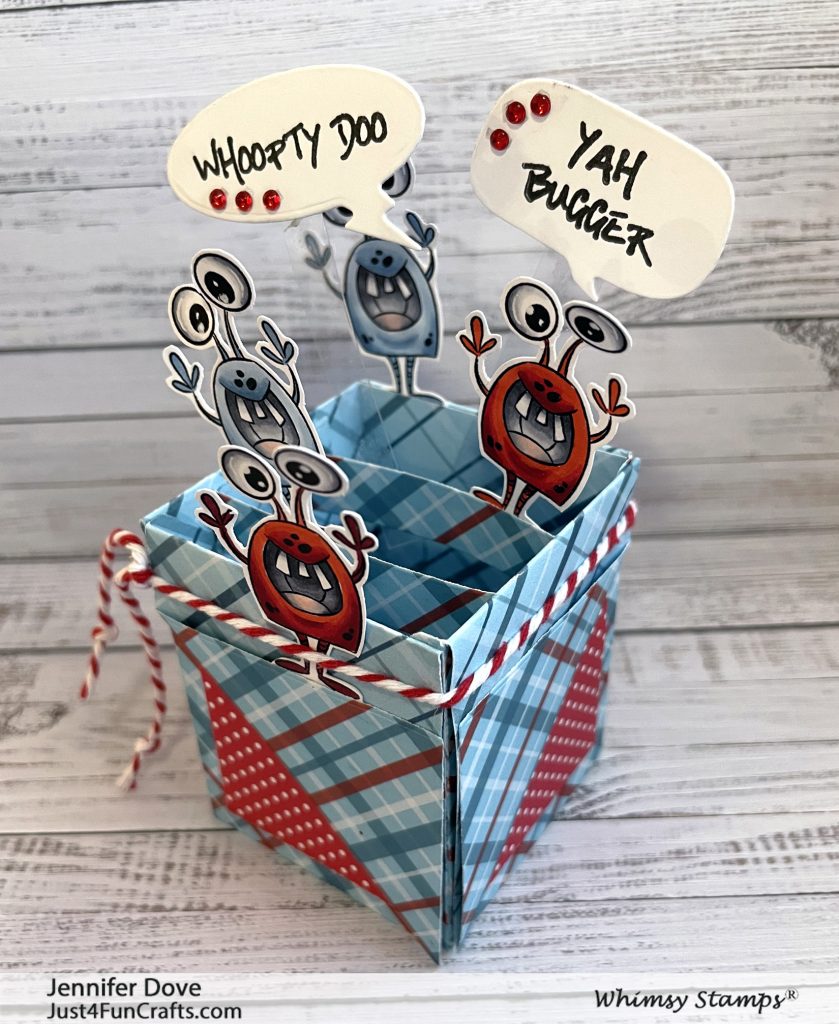 Creating this Card:
For this card I decided to fold the flaps down so that the aliens are outside the closed card, but you may choose to leave the flaps up…or some up and some down.  Fun options with this die.  The instructions on the packaging for the A2 Card in a Box are easy to follow.  After die cutting out the pieces, I colored and cut out the little funny aliens and adhered to the braces of the box.
The sentiment were then added using the Comic Speech Bubbles, and adhered to acetate.  This gives the impression the sentiments are floating.
What a fun card to send and receive, and perfect for so many occasions.
Over the Moon clear stamps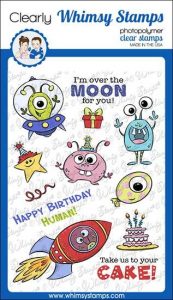 Comic Speech Bubbles die set

The Stamp Doctor – A2 Card In a Box die

Copic Markers:
oops…none to share…