Take me away to a tropic island where all I hear is the sound of the waves and the seagulls calling my name.  Oh, yes please!  In the meantime I will enjoy this feel of serenity in this new stamp, Tropical Cove, that was just released through Whimsy Stamps.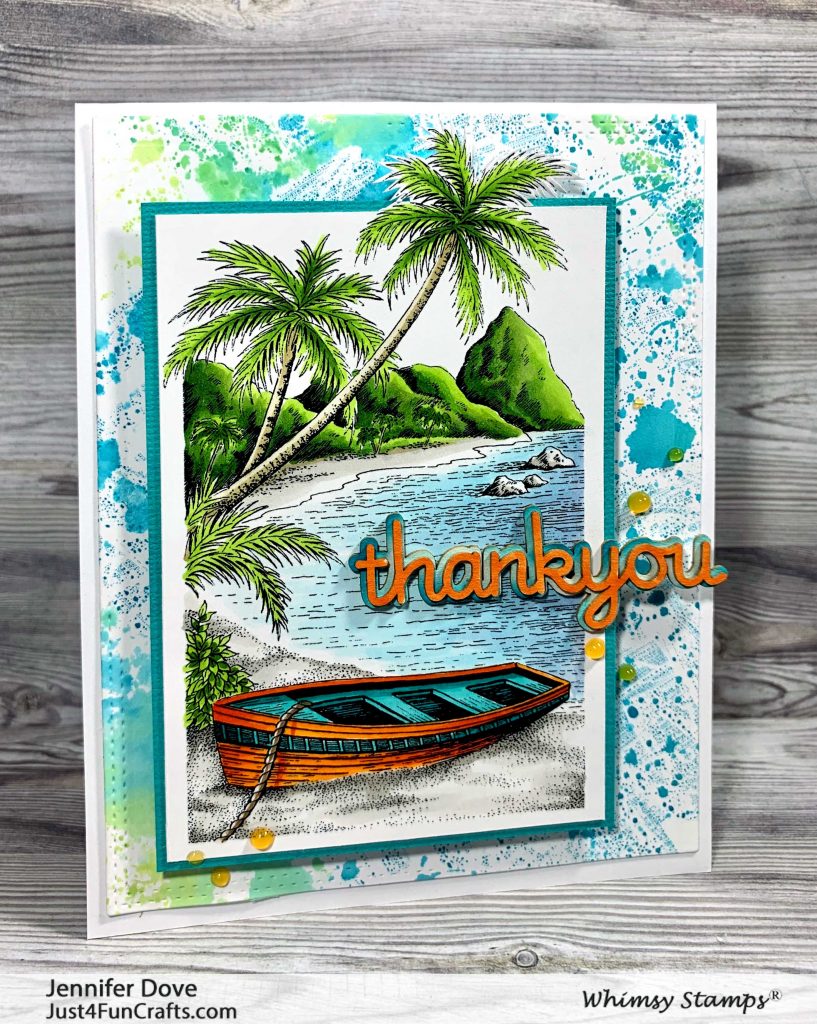 Creating This Card:
This image was easy to color with all the little details you dont have to blend perfectly.  I know everyone is gonna love that.  I wanted to use bright tropical colors for this card.  After creating the background using the Karin Brushmarker Pro and the Seashell Background I layered up the main image.  Once that was done a simple sentiment was all I needed.  This is the beauty of larger image similar to the Tropical Cove, that fit a card front perfectly.
You can find the products in the store and then work your magic.
Seashell Background rubber stamp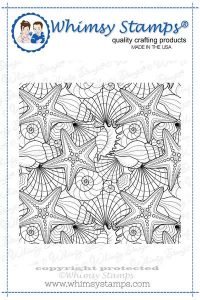 Karin Brushmarker Pro 

Copic Markers
W00 W1 W3
YG03 YG17 YG63 YG67
E40 E43 E44
BG15 BG49
E81 E84
YR04 R08
B000 B00 B91