I have a bunch of colored images sitting around and realized I didn't have anything to share, so guess what…I whipped up a Fathers Day card.  You still have time to create something for that special someone on Fathers Day.  This cute clear set is perfect for any outdoorsy person that you might know.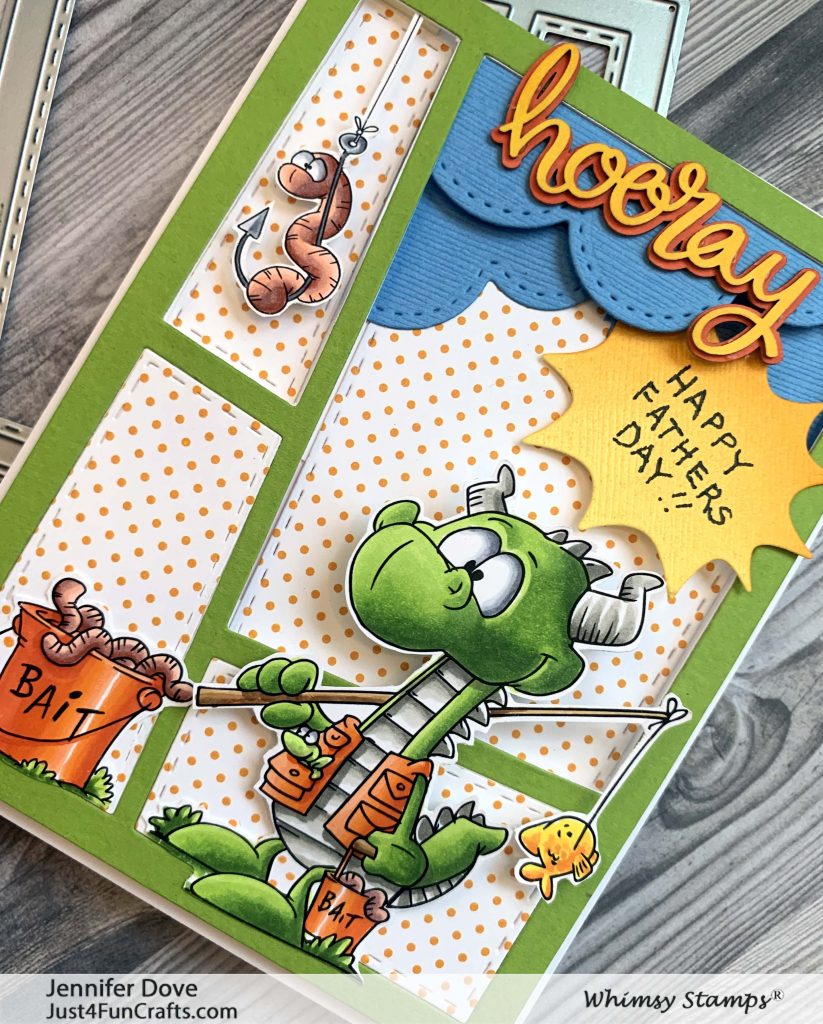 Creating this Card
Using a few of the images from the clear stamp set Fishing Dragons I created this fun fishing card.  The frame was die-cut out using the Wonky Windows 1, and once the frame was die cut the inner pieces were added.  Some of the pieces are popped up and some are not adhered straight to the card base.  The Grass and Cloud edger die was used to create the clouds in the upper opening, and it also helped with the frame stability.
Dragon Dudley looks like he is all set to fish and I wish I was fishing right now too!  Fishing is so relaxing and allows my mind to not think of what is going on in life, but just the sound of the water and nature around me.  I think we all need some fishin' time right now.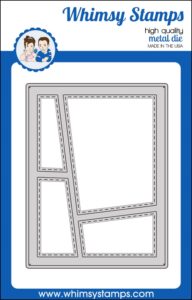 Grass and Clouds Edger die set
Copic Markers:
C1 C3 C5
W1 W3 W5
YR02 YR04 YR07 YR09
E55 E57
YG03 YG17 YG67
YG61
E93 E04 E09
Y08 Y35 Y38