Whimsy Stamps does it again.  With these mini releases you will find everything from Elegant too cute and silly.  These adorable Dolphins are swimming around with no care in the world.  This card was easy to color and fun to make.  Be sure and check out the info below.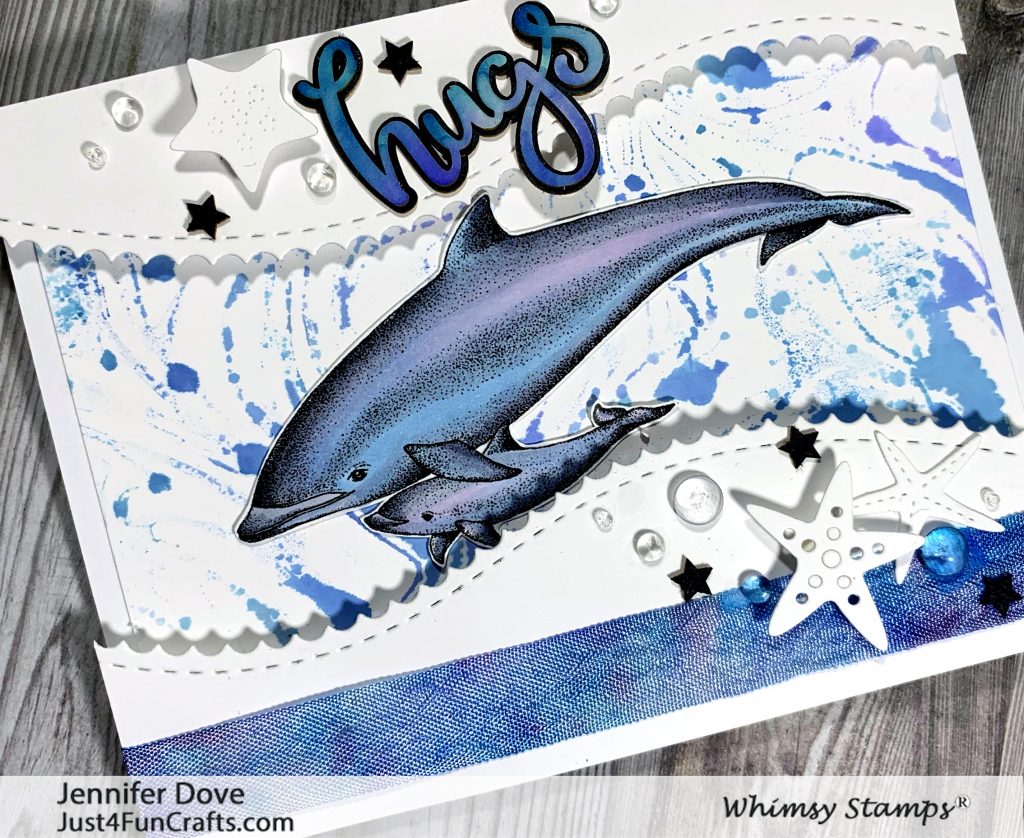 Creating this Card:
After coloring and cutting this simple image out I layered on a background made using the Marble Background stamp.  I keep telling myself I need to show you a tutorial on how these are made…it is on my list.  For this background I scribbled color using the Karin Waterbrush Pro onto a heat mat (or glass surface such as the TH glass mat linked below) and spritzed it lightly with water.  Using the Marble stamp I stamped directly into the spritzed area and then stamped onto the paper.  Quick and fun and allows you to create your own pattern paper.  Whimsy has such a large selection it makes background easy.  You can find the full range HERE.
The Dolphins colored with alcohol ink were popped up onto the center of the background using foam pop up tape.  Using the Wavy Edgers die I created the frame and popped this layer as well.  I wet some bias tape and then added the Karin ink onto it to create the matching ribbon on the bottom of the card.  All that was left was to add some bits and baubles.  Using the sea stars from the Kinetic Straight Waves I added them around the main focus and finished it off with the clear pebbles.
Marble background rubber stamp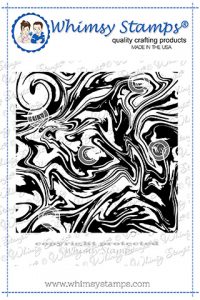 Kinetic Waves Straight die set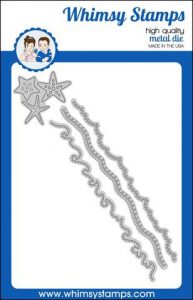 Tim Holtz Glass Travel Mat

Copic Markers
BV20 BV23 BV00 B41