Want to see a card that is a "crack-up"?  Here you go!  This bathing beauty is "losing her cool" with the help of a persistent puppy.  Funny right?  Whimsy Stamps now has 2 sweet hippo beach clear stamp sets that are a must in your collection.  I thought this one was "fitting"with the sentiment for what is going on with life right now.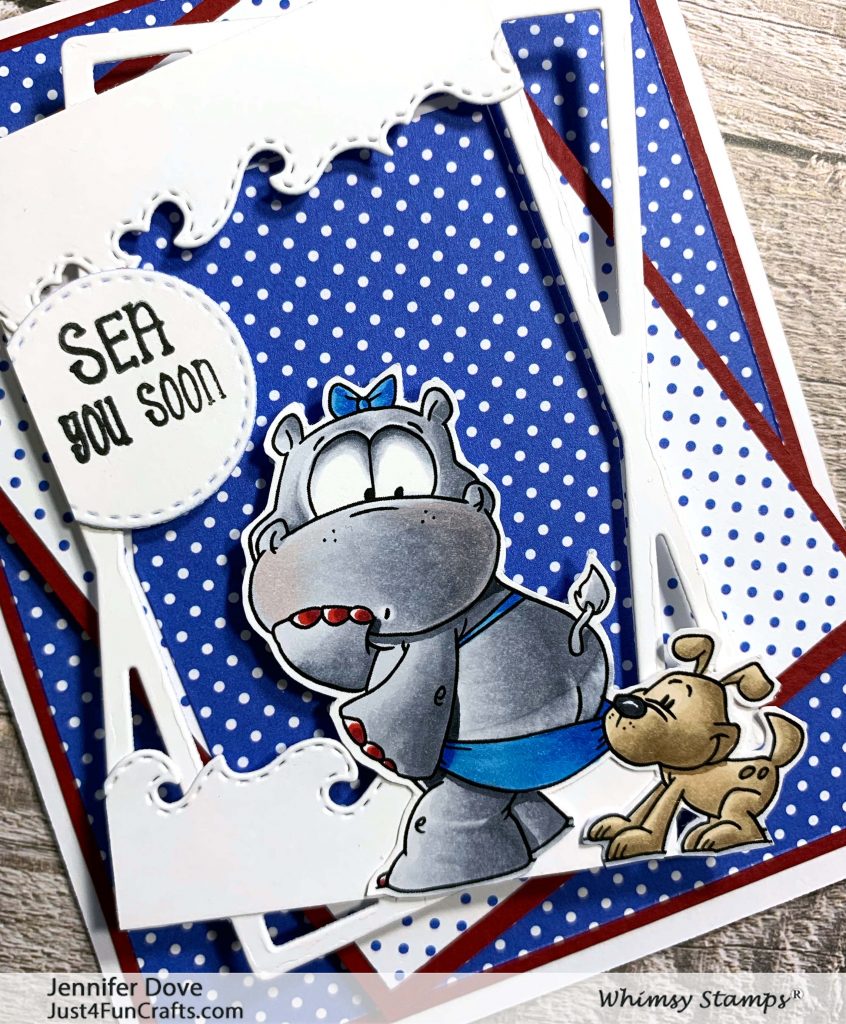 Creating the Card
Have you seen the Connected Rectangle die yet?  I love that you can place it on the card in any wonky direction.  There is also a Connected Oval die if you prefer that shape too.
I decided to create a little extra to the rectangle by adding a layer from the Kinetic Straight Waves,  I love the added interest it creates.  It is a perfect addition to the fun stamp from Hippo Fun in the Sun.  Simple and sweet on the blue petite dot pattern paper from Doodlebug (a favorite petite dot collection).
Connected Rectangle Frame die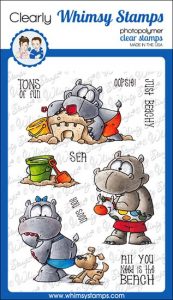 Hippo Fun In the Sun clear set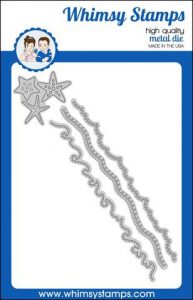 Kinetic Straight Waves die set
Copic Markers
B14 B18
R05 R27 R39
C1 C3 C5 C7
E41 E42 E43 E44