I couldn't wait to color up another digital Easter Gnomes from the set I got.  So many cute characters.  Look at those adorable little chicks that are all around him.  I think they think he is an Easter egg.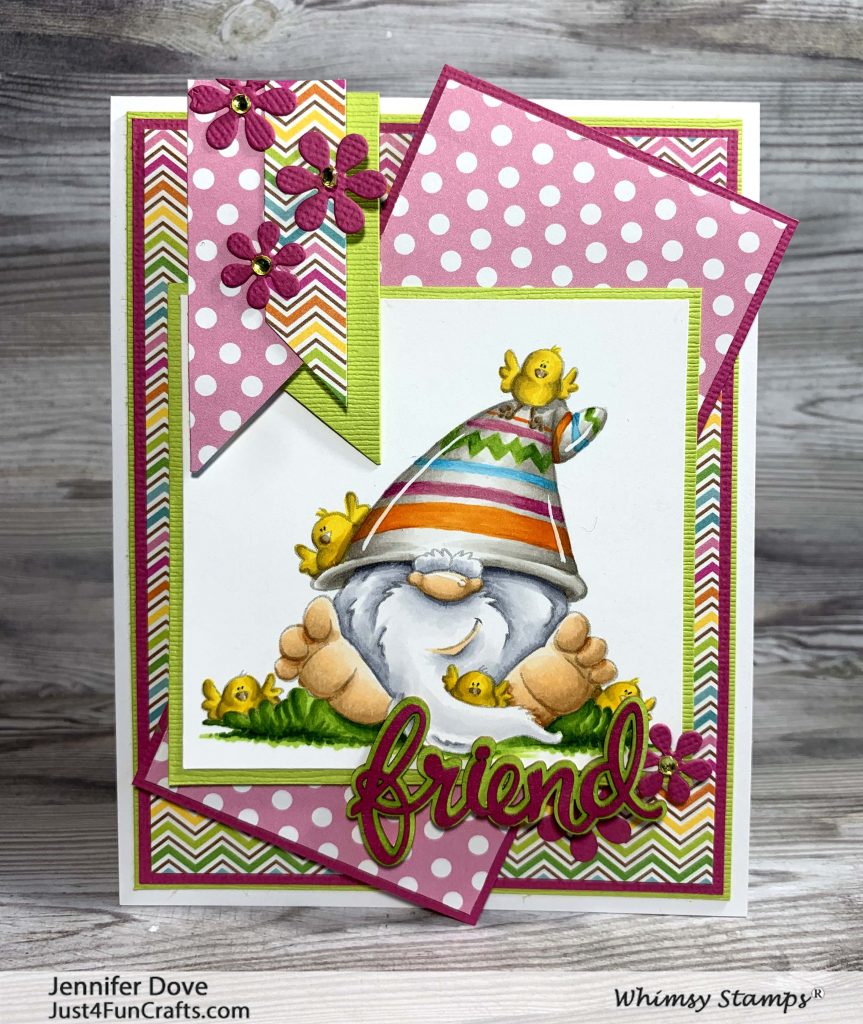 I kept this card much simpler and didn't use a bunch of dies.  Just lots of little layers to bring in all the colors to match the cardstock.  I love each and every one of these gnomes in this set.  You can find the link below and get started now.  Just print and go!
When coloring yellow objects and needing a good shading color I usually choose the E40's or a brown tone.  If you use a darker yellow they have a tendency to have an orange tint.  If you use grays the object turns greenish.  You just got a tip of the day.
Easter Gnomes Digital stamp set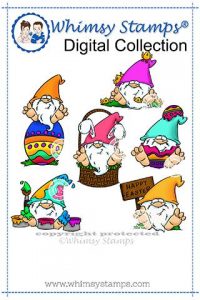 Copic Markers:
BG01 BG05
W1 W3 W5
YR04 YR07
E50 E51 E53 E55
C00 C0 C1 C3 C5
E42 E43 E44
Y08
RV34 RV17
YG03 YG17 YG67