I am finally getting ahead of the game with creative DT stuff, so I am able to get to play extra in the last few days.  Of course I had to grab my go-to fun stamps and dies from La-La Land Crafts.  Playing with the Long Sweater Molli and the Coffee Cup die of which have both been begging to be used.  All the items I used are currently available for your playing pleasure, and this card is perfect for sending out with a coffee gift card enclosed to that someone you love.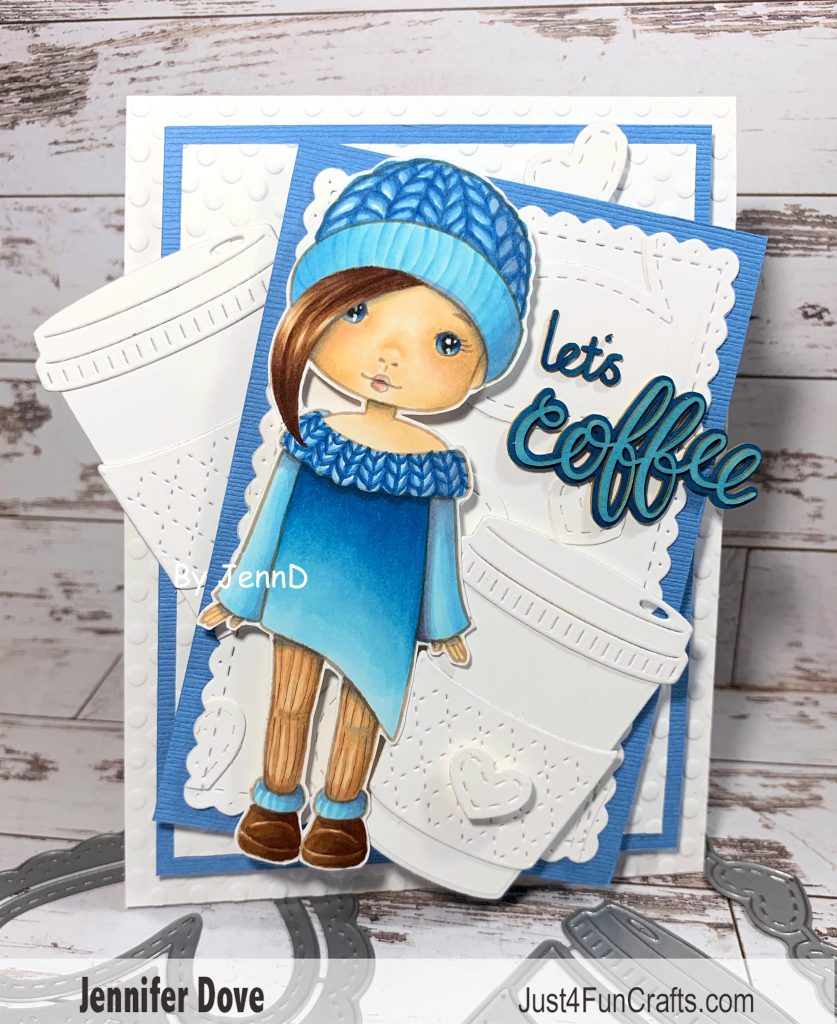 Creating This Card
This card was super fun and a bit of a challenge for my personal coloring growth….not that it is a hard image…but I made it harder for myself.  Yes, there are always things you can do that will help you improve your coloring skills.  The part that was my challenge was the pattern on the top of her shirt and her hat.  I have to admit it was thrilling watching it all fall into place.
I gave sweet Molli a hair cut by fussy-cutting close to her in order to cut off the lower portion of her hair.  Something so simple really changes an image up don't you think?
The Coffee Cup die is the perfect size die for so many things, but I decided to use it as a compliment for the main image.    I know I will be using this die a lot more in the future because I have lots of ideas running around in my head.  The cup and Molli were layered onto white "heart embossed" paper that I created using the Scalloped Heart die.  I wish you could see more of it as it really was fantastic.  To create this look I die cut out the hearts and adhered them to the white paper.  Once I had a random pattern of hearts, I die cut it out with the Scalloped Rectangle die.
Below are the products I used.  Tomorrow I will have another fun card to share so be sure and check back.
La-La Land Crafts
Coffee Cup Die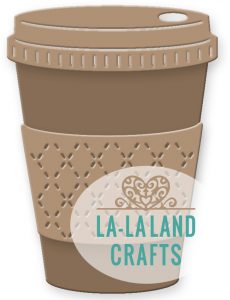 Long Sweater Molli rubber stamp

Scalloped Rectangles die set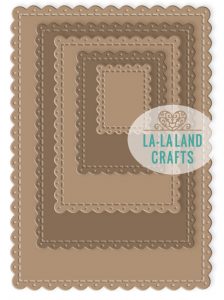 Copic Markers:
E50 E51 E53 E55 R11
B07 B05 B04 B02 B01
E21 E23 E27 E29 E13