Another fun stamp coming your way from the latest La-la land Crafts release.  Meet Simple Moments Marci.  Marci is having a little photo moment in the garden.  I think she is just adorable in her blue and white outfit.
I used a new white artist marker for the pattern on her dress and have a personal opinion review below on this product.  Be sure and check it out.
Creating this Card
Sweet Marci was colored with Copic Markers.  Using a little creative color placement, I shaped her face and gave her a little button nose.  After airbrushing the sky (I seem to be on an airbrushed sky kick lately) I started to create the layers.
I used the Scalloped die once again because it adds a little frill to a card, layering it on the blue cardstock.  This gives a little separation from the white cardbase without overpowering it with blue.  I repeated it a second time on the next layers but added the sky to the scalloped white cardstock.  Next I double layered the Garden Trellis with white and blue paper.  As I wanted to keep the layers feeling "light" and fresh I kept with the white theme instead of coloring up the die cut pieces.  Once I stamped and layered the sentiment I clustered it with the vines.
Notice Marci is more theft adjust on the card front with the grass at her feet to give her a grounded look.   We don't need her floating.   I counter balanced Marci with the sentiment and vines in the top left corner giving the card an equal balance and feel.
Pébéo 4Artist Marker – Review
I wanted to do a quick shout out to Pébéo for their 4Artist Markers.  You might want to get your hands on this product.  When I was at Creativation this last January I was in the hunt for the perfect white pens to use over my Copic Markers.  The people at the Pébéo booth were so kind and sent me over some of their markers to try out.
For this card I decided to work with the white oil-based marker.  I am super pleased with the outcome.  I know with some markers they tend to gum up making things impossible and a struggle for future use.  This is not the case with the 4Artist Marker.  You depress the tip to get it flowing and shake in-between use to get the ink mixed.  It comes out consistent throughout the project with a tiny bit of additional depressing/shaking as needed.  I love how this one is opaque.
I wouldn't use it on the white of the eyes as this is more transparent, but is perfect for a design or pattern on an image or background.  They have another marker I will share with you in a future post that is not transparent.  This 4Artist Marker comes in a range of colors and sizes, so you have choices on colors for your patterns and designs.  They also come in metallics.  I know you are going to love giving this marker a try.  You can see the color options below.
You can find this Pébéo marker on Amazon HERE.
Now back to our regular scheduled card making….all the links are below for making this adorable card.
Simple Moments Marci rubber stamp
Garden Trellis die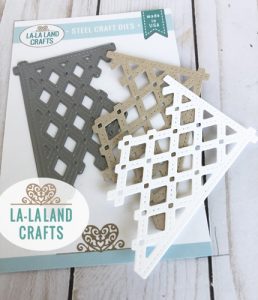 Grass Patches die
Copic Markers:
E50 E51 E53 E55 BV20 Bv23 skin
R04 R11 lips
R11 cheeks
YR31 YR24 E35 hat
E21 E23 E59 hair
B91 B95 B97 dress
C5 Pencil