Yes, I went there!  Giggle!
If you know me you know I have a little "off" sense of humor, so this is right up my alley!  If I offended anyone, please forgive me and skip this post.  But before you do remember it's just a LINE.  Okay, maybe a little line I might have crossed.
You have to go grab this digital stamp right away.  Time is a tickin' and St Patricks day is drawing near.  Isn't he just a hoot!  Whimsy Stamps has done it again and keeps those cute images coming with the Dustin Pike line of stamps.   Because this is digital you can have it today.  You also can use one of your editing program to erase the shamrock and this fun little dude can be used year round.  How cool is that?!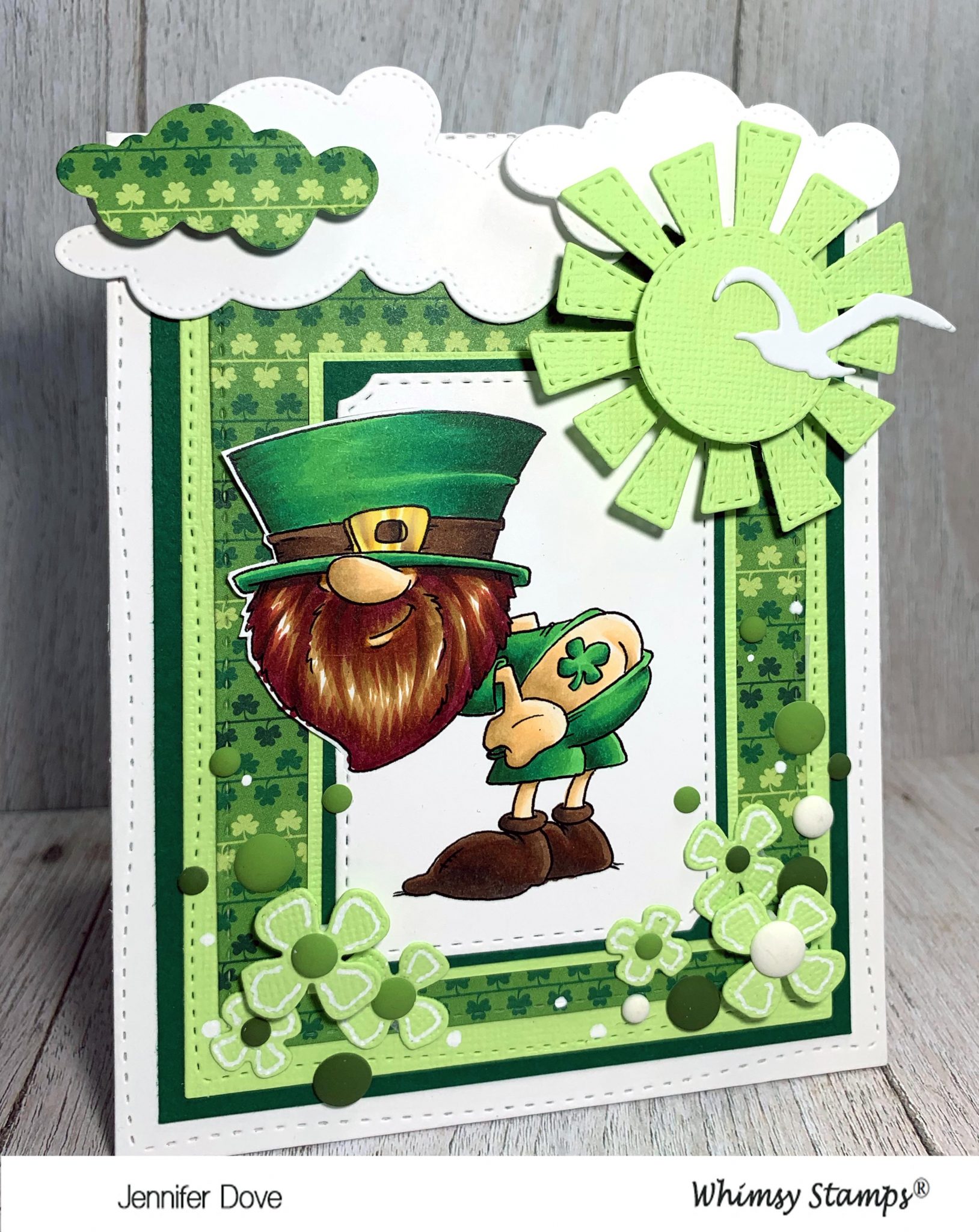 Did you even know that Whimsy releases digital stamps every new stamp release?  You can find all the new ones HERE.
I added the new versatile  Up in The Clouds die to this card as well as used the flowers from the All Seasons Tree die set because they look like 4 leaf clovers.  All the outer frame stitching is using the Hand Stitched Nested Rectangle die set.
Better Grab it while you can….  Pun intended  – Have fun!!
Copic Markers:
Y11 Y15 YR23 E23 Gold
G14 G19 G29 Greens
E50 E51 E53 E55 Skin
E35 E09 R59 Hair
E23 E27 E79 Browns
Kiss Me Irish
Hand Stitched Nested Rectangles die
Notched Rectangles Die