Here is the scoop!!  If you were ANY cooler you would be a penguin!!
Have you ever had that card that when you were done you loved it so much you wanted to keep it?  This card makes me a happy girl!  Not sure if it was the images, or the checkered paper, the black and white or just the overall layout.  But this is a keeper!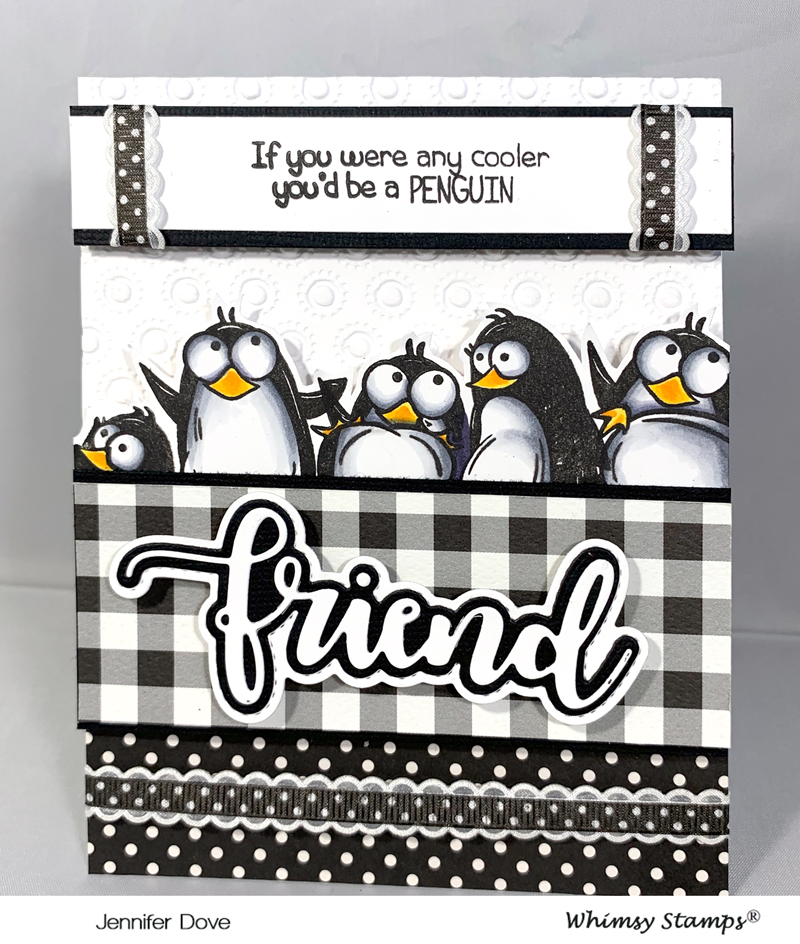 These adorable penguins from Whimsy Stamps are a riot.  You can stamp different penguins from this set Penguin Poop doing all sorts of things, peeking out, standing upside down, sideways.  I had to do a little masking but the results are so fun!
Using the "If you were any cooler" sentiment, I pared it with the new "Friend Word with Shadows" layering die.  Don't you love how you can have the 3 layer option with a choice to stitch, or not to stitch?
Friend Word with Shadows
Penguin Poop
Copics:
Happy Coloring – Jenn Dove