Not a single stamp was used to make this card.  Check it out!
I am super excited to show you this adorable little Bear/Bunny paper-piecing that has just been released from The Stamp Doctor.  This is actually a bear that I used the add-on bunny parts too.  So this is not like the old school way of paper piecing where you just cut out the pieces with cardstock and ink the edges before glueing.  Using my Copic's, I actually colored every little piece and textured them with the texture rag and then assembled.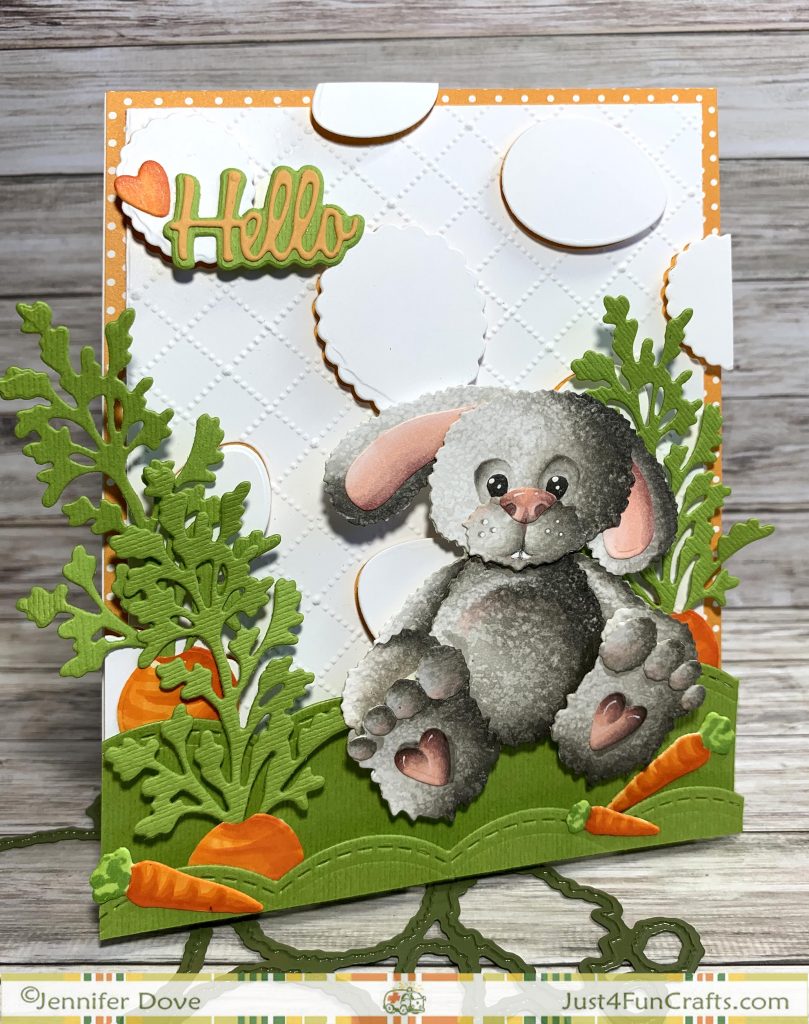 How I created this card.
You can see I colored him up with a little expression and some little cute little buck teef.  I used a bunch of fun dies for this card and they are all from the Stamp Doctor.  Check out the fun Scalloped Border dies (this set come with three different dies).  I used the Egg dies and the two eggs from Egg Carton CIB Add-ons to create the background.  All I did for the background was random die cut white cardstock and then popped up the cut out portion on orange paper.  Then I layered the scalloped green pieces for the ground.
Wanting to add some dimension the next step was to create carrots, because all bunnies need carrots so I used the new Egg die and cut off the small portion of them so they looked buried.  I added Foliage Die #2 (or you can buy the Foliage Combo) to the tops of them because they looked like the perfect carrot top.  But that's not all…a cute bunny like this needs little carrots too, so I added the Tiny Carrots dies.  The carrots come in two sizes and if you do it in white you can color them just like you envision.  Next I added the sweet bunny foo-foo to the card.  The last thing was to add a cute sentiment.  Check out the little Hello Die from the Lovely Lattice set that comes with a layer.
So there you have it!  An adorable bunny card using no stamps, for that special person that that deserves a slightly over the carrot-top card from you!
Links to Products Used:
Bear/Bunny paper Piecing Dies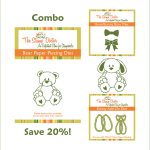 Scalloped Border Dies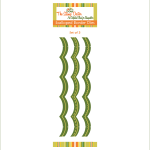 Egg Dies
Foliage Die #2
Tiny Carrot Dies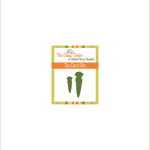 Lovely Lattice