Sometimes we tend to look at an image and say …
Hmmmm … How can we add a little something to the face to create more coloring interest such as eyes or noses.  For this card I added a hint of color around the eyes to give it more of a prominent facial feature.  Not all images work well with this idea but Paige from Stamp Anniething sure did.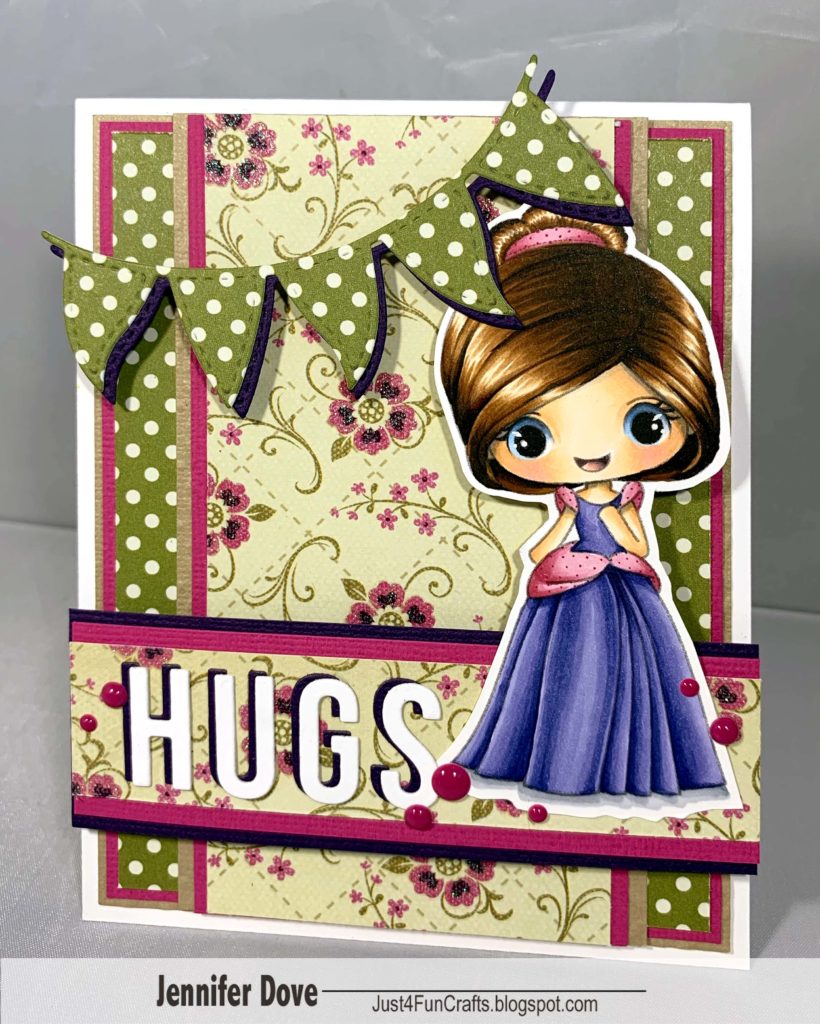 I stamped her in a lighter gray so the stamp lines aren't so bold.  For her eyes I simply colored almost up to the black portion of the eyes.  I leave the white surrounding the iris and then added some simple color to the upper portion around the iris.  The darkest part of the color would be under the eyelid.   I used my black multiliner to bring back the black of the iris as well as the lashes and upper portion of the eyes.  Don't forget to add or leave the white highlight in the iris area to make it shine.
For this image there really is no place for a nose…so I didn't try to add any more features.  As you can see there isn't a natural proportion to these faces, but they still have a special cuteness to them.  For those that like to add nose features, this is one you DO NOT want to do it too.  It is not a pretty sight.
We enjoyed coloring Paige's pleats and folds at Copic Boot Camp and I finally got to create a card with the finished coloring.  Thank you Stamp Anniething for allowing us to create with this adorable stamp  it was perfect!  You were such a sweet sponsor!
You can find this stamp at the link below.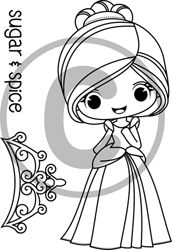 Copics:
BV20 SHADOWS
Thank you for taking the time to visit and comment.  I love to read your comments and enjoy your feedback.  Happy coloring!
Jenn Dove