Here is another fun combo.
Pumpkin Patch
combined with
Penguin Spook Nite
makes a nice autumn scene dont you think? I decided to color the pumpkins (some are hidden) in non-traditional pumpkin colors. Then I colored up the Penguin, cut him out and popped him on top.
I thought I would bring you some more traditional uses with this stamp from my past DT members. I know you will enjoy their inspirations as well.
Pumpkins: E09, R59, Y17, YR16, 18
Leaves: YG91, 95, 99
Flowers: Y00, 15, 19
Ground: E41, 42
Sky: BG000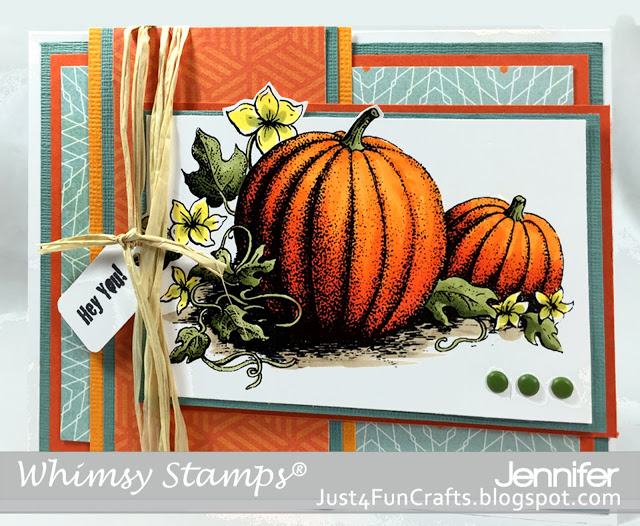 Y15 YR04 YR07 YR09
YG93 YG95 G99
E43 E44
Pumpkin – YR02, 04, 07 & 09
Boo/Face – 0.3 Black fine liner, YR20, 21, Y17
Leaves/Stems – YG93, 95, 97
Flowers – Y02, 06, 17
Sky – C1, 3, 5, 7, V25, BV23, YR02
Ground – E43, 44, YG95
Shadows – N5, N7.