Oh MAN!!!! Look at what all I got to play with! La-La Land Crafts just had released a huge amount of loot. Everything from clear sets, background sets, rubber stamps, dies and wonderful layering stencils. You have got to check them all out
HERE
I wanted to share the cute penguin, who is one cool dude, for my first post. I have a handful more coming too…so be sure and watch for them.
I created my own background paper using the little crab from the clear set. After random stamping him all over I colored him up. I stamped a couple extra for a little extra elsewhere on the card. I die cut out a circle for a window and airbrushed the circle to look like water. I added the penguin to the front of the circle and used a crab to overhang.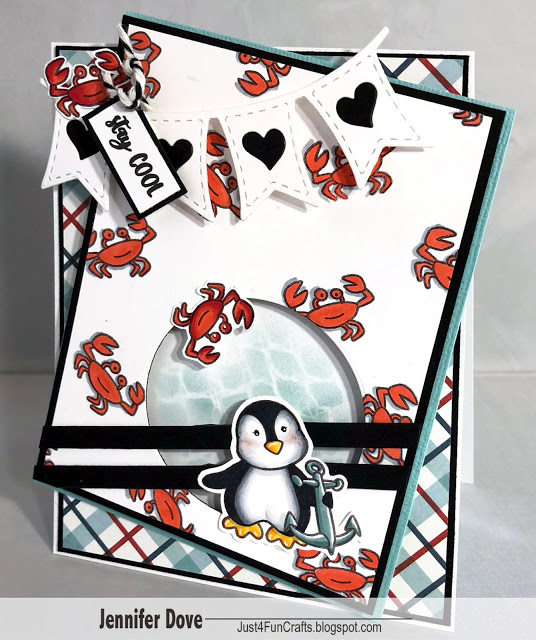 A nautical card isn't complete without a cool banner so I added on of La-La Land Crafts cool
banners
to finish it off. There are so many little characters in this set. The possibilities are endless.
Be sure and check it out!
Copics:
Penguin
C1 C3 C5 C10
BG70 BG72 BG75
Y35 Y38 YR04
R11
Crabs
R05 R24 R29