And the cards from the clear set Jaws Because from La La Land Crafts keep coming! This one is a gel card. I used some of the delicious new dies to create this card. The
Life Preserver
is actually a die that I colored up. This is a fun card and once I made it was hard to put down because I was having so much fun squishing the gel around.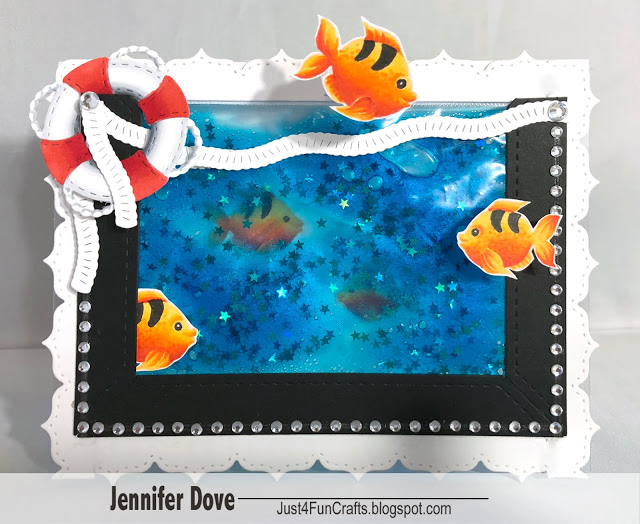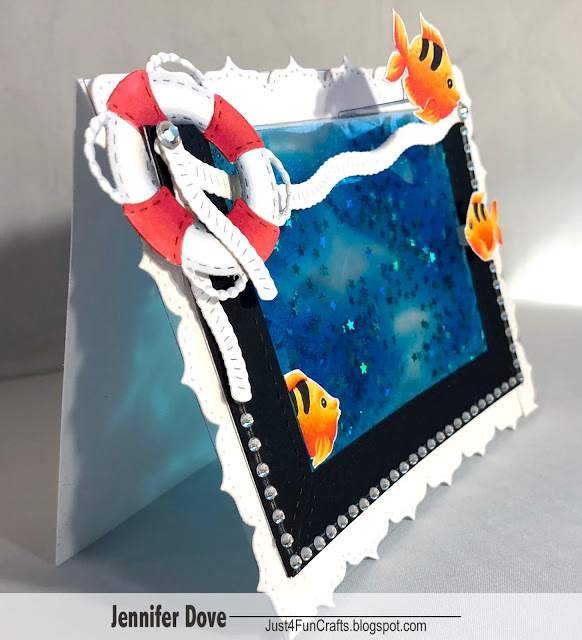 I created this gel card using hair gel, Tonics
Nuvo Shimmer Powder
and
Confetti
. All you do is put some in a little baggie leaving some space for air as you want the products to have room to be smooshed around. This is my first gel card so I overfilled it a bit. After I added the elements I taped the opening closed to make sure none would ooze out. Then I tased it to the back side of the opening. I did add a frame to the back side of the front of the card to make it a little neater. Two of the little fish that look "inside" of the frame are actually on the inside fold of the card.