This sweet image is called "Sunset Sway". I tried to keep it pastel but in the end that didn't happen. I find that keeping things light is hard as the Copic's are so vivid and yummy and the color choices are endless. I couldn't help but do the Tulips in orange. I thought I would play around a bit more with cast shadows to give depth. Most of the shadows are correct I think but if they are not don't judge me. It was fun to do anyways.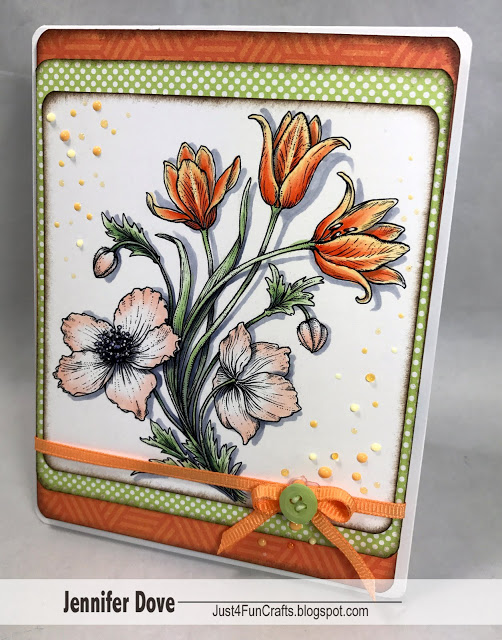 Simple Tulips and Anemones swayin' in the breeze!! There is actually two different choices for this digital image, one is with a butterfly.
Power Poppy
has the mose amazing digital detailed floral.
Ever curious about all the little dots that I love to add to cards? Well if you haven't heard me raving yet about Nuvo Crystal Drops you might need to listen. Gone are the days of adding brads in all different sizes. All you need is the Nuvo Crystal drops to add beautiful accents in any color to compliment your project. They dry so quickly, unlike other products I have tried. They come in a HUGE range of colors and I really love the transparent ones like almost look like water drops in many colors. Tonic nailed it on this product!!!
Copics:
R00 R01
BV17 V99 BV29
BV20 BV23
G40 G43 G46
Y32 YR02 YR68