Does coloring "black" hair scare you? Don't let it…get past the fear! Practice practice practice! We are going to get some practice in class if you are coming to The Paper Collage in Phoenix on March 18th. Still a few spots left.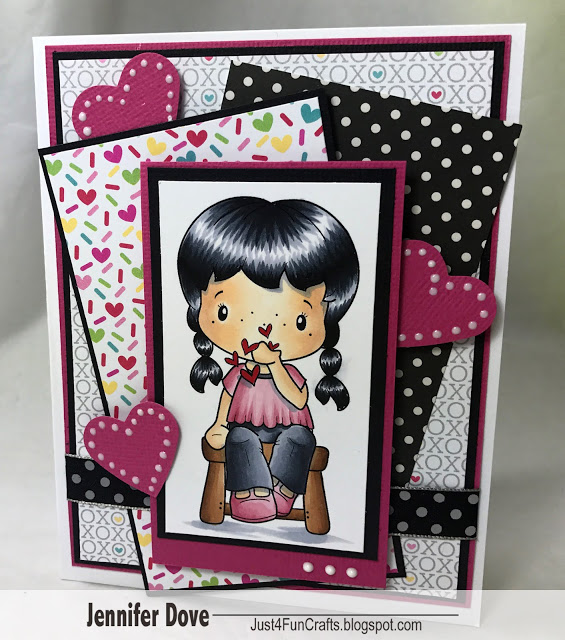 Info for the class under Class Schedule above in tab.
There I go with those fun Nuvo Crystal drops again too!
This stamp is called Birgitta Blowing Hearts
Copics:
C5 C7 100
BV20
E50 E51 E21
R81 R85
E33 E57