Got your attention didn't I? Have you wondered how others work? Are they in a closet coloring, do they color with a board resting on their lap, are they lucky to have a designated area for crafting? I always wonder. Well I thought I would share with you my work space.
I sit in a rolling chair and like a doctor I roll between my counter areas. Grab markers and go! I am surprised there is not a worn path. With kid grabbing anything loose and dog at my feet I work as quick as possible so that I don't get bumped and have to fix a mistake. On a good day I can work while the little one naps (about 1 hour a day).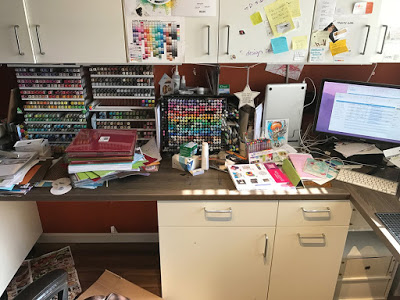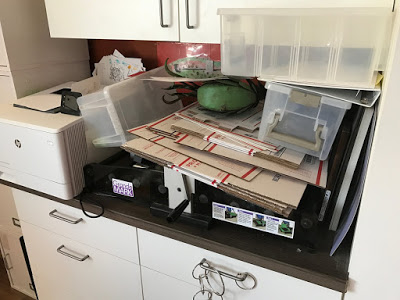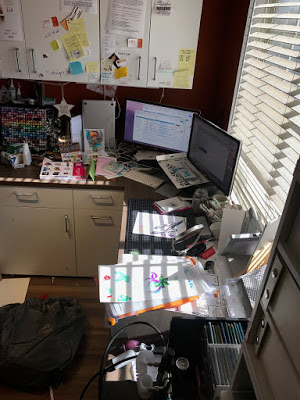 (Look at what it looks like if I move the piles out of the way)
I would have loved to show you a neat and clean, sanitary, organized space…but that just isn't me at this time in my life. This is the chaos I live in, and frankly I am okay with it until life slows and I can make it all pretty. When I am coloring it just doesnt matter. I love my Copic colors in view and out for display…they make me happy. I usually work directly in front and to the right of my monitors and that is the only place with a clean space (normally). I have about 4 or more projects and deadlines going on at once and a pile of stuff pending once I get a spare moment. This is my life. So I am normal (well maybe not so much), I am messy, I am always working the night before a deadline, and I am happy with it. Don't worry…I know where everything is! Thank you for stopping in, glad I could give you a peek at my life as it is right at THIS moment!
Jennifer Dove