I know I have talked about this product before but when you find something this amazing you must not stay quiet. Copic X-Press It Graphite Transfer Paper is so amazing. You will find that it takes your coloring skills to a whole new level. From artistic coloring card maker to Copic fine artist. You just need to take that step forward.
In the olden days artist were able to buy carbon paper. Carbon paper leaves dark lines that are difficult to erase and can get very messy. Copic sells the graphite transfer paper. This transfer paper creates lines that are erasable and the transfer of the image is lighter than the carbon would be. This allows you to color directly over the lines and depending on the color you use the lines just about disappear. I left the lines on the majority of my piece and only erased the parts that I was using very light markers with. One cool part is that this transfer paper allows you the option to print directly on the paper using an ink jet printer. I do not have an ink jet printer so I chose to print on a piece of regular white laser paper and tape it onto the transfer paper. This works just as well.
Let me go through the steps with you…
Print on laser paper the desired image you want to use for your art piece.
Tape to light side of transfer paper
Pour some wine in a glass
Layer Transfer Paper to your canvas (I used marker paper)
Using med/hard pressure and ball point pen, trace over the lines that create the shape of the object you wish to create. Make sure you get all the "important" main parts of the image as going back and adding later is difficult to get lined up.
Drink another sip of wine
Remove image/transfer paper (don't throw away as the transfer paper can be used again later for other projects)
Using your favorite coloring medium and your reference photo, color your art piece
Drink more wine because you probably need it by now…oh and take a deep breath 🙂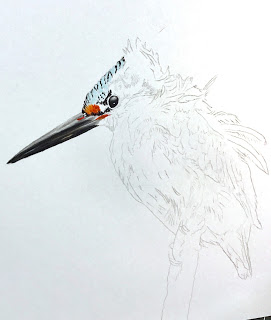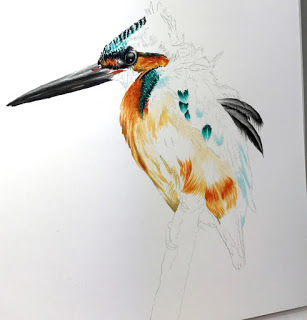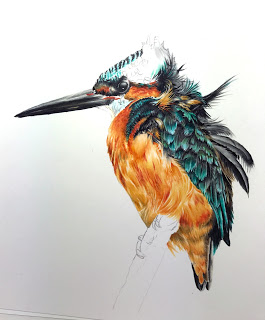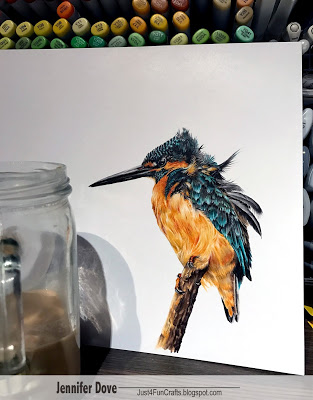 In using transfer paper you teach your eye to coordinate with your hand to see what is on your reference photo. This will help grow your artistic skills.
This transfer paper comes in two options: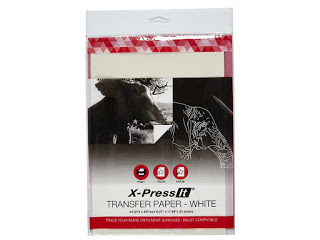 Colors used to complete this piece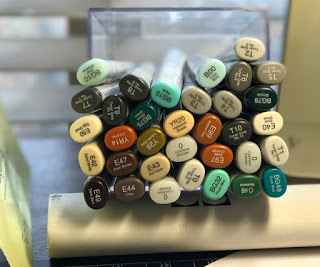 A reproduction of this finished piece will be available at some point to purchase.
I hope you enjoyed the process. – Merry Christmas!
Jennifer Dove