I have been having so much fun playing with Bloobel digital stamps. I, (meaning with my DH help), have started up a YouTube channel and I hope you will subscribe to it when you get a chance. Here is a card I just created using Boingy Rabbit and I did a Speed Coloring video you can watch too.
My Speed Coloring video can be found
HERE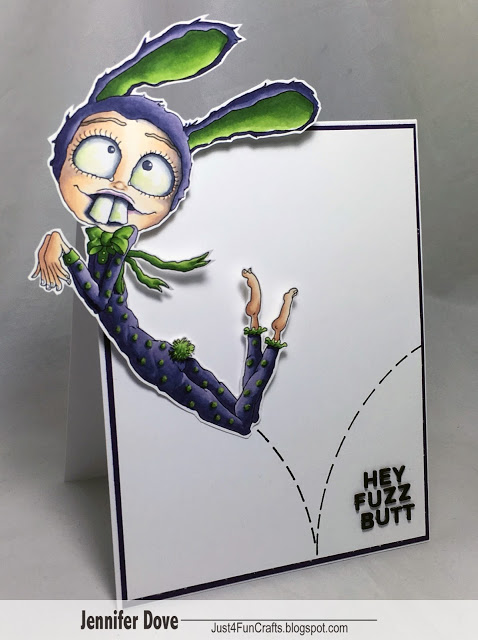 Copics:
BV11 BV17 BV08
YG03 YG17 YG67
E50 E51 E21 E13
C1 C3 C5
BV20 BV23 BV25
V20
V01
Blender Marker
Water Brush with Blender Solution
Multiliner .5
Thank you for all your support
MWAH!