Well I had a fun few hours playing today. I had a little pair of boys shoes that were red and wanted to turn them into girls shoes for my little one. I had a fun idea running through my head. I got to play with Imagination Internationals new Hot Ribbon and Clover Iron to create this little transformation. It was such a fun and easy process. What is Hot Ribbon you ask?
Hot Ribbon is a durable, 2 sided 1/8″ iron-on polyester ribbon that is machine washable and perfect for creating your own iron-on patches and for embellishing appliqué. It adheres to fabric and paper surfaces when heated with the iron. Hot Ribbon has a glossy surface with a special adhesive on the other side. It bonds when heated.
I slightly overlaid the pieces on a non-stick heat mat using the iron and then cut the preferred shapes. Once the shapes were made I laid them on the shoes and heated a second time to adhere to the shoes surface.
There is a large assortment of color choices to choose from. You can find them
HERE
. The heat tool is just the right size for small spaces and you can find it
HERE.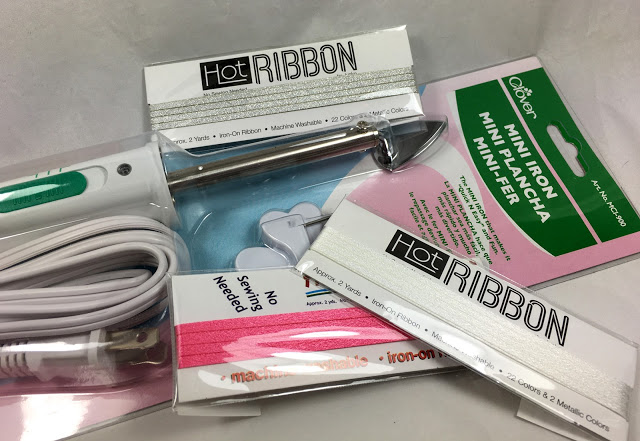 On a side note:
Hot Ribbon Art is an iron-on, no sew, 1/8″ wide ribbon that can be used to finish the raw edges of appliqué. Imported from Japan, Hot Ribbon is gaining in popularity with quilters who like to finish off their projects quickly and have a dramatic look. Each package of Hot Ribbon contains 2 yards (four 18 inch strands).