If you love the perfect "tool" for the project you are going to love this! Yes, I am being an enabler. But how else are you going to know what you NEED?! Read below if you dare! This is your last warning…run, run far away….or else….
Are you one of those that loves the perfect pen for the job? Of course you are. As most of you know my favorite coloring medium is the Copic Sketch marker. How many times have we colored over an area we meant to leave white? I can't even count the times. Well I found the solution…wait for it….
I created this image and design using the NEW Kirarina WiNK pens. What is this you ask? Well if you are still here with me and didn't run away then its too late for you to leave now…
Imagination International Inc (Copic) now carries these fabulous new pens called WiNK. Kirarina WiNK is a multi-purpose pen that is compatible with a variety of surfaces including paper, photos, plastic and glass. The metallic ink allows you to add touches of color on dark surfaces and all 18 colors contain specks of glass that make them shimmer.
Let me show you what I created using 3 different WiNK pens (Black Pearl, White Pearl and Silver Metallic). Here is the process I used.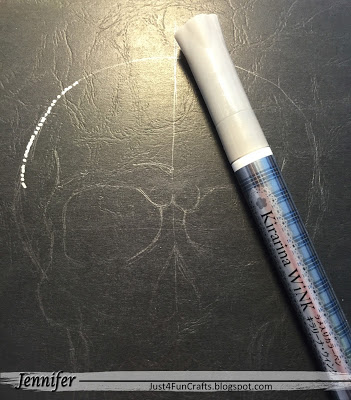 Sketch out the design (if desired, or go freehand)
Start applying dots to the area. I used a black semi gloss paper for this project. Using the Silver Metallic I placed dots in the medium shadowed areas. I then applied the White Pearl over the Silver in the areas that represent the highlighted areas.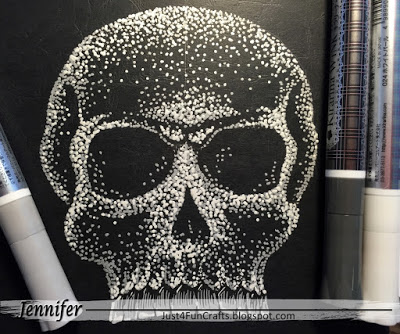 I came back and added the Black pearl in areas I wanted to remove the white and show separation.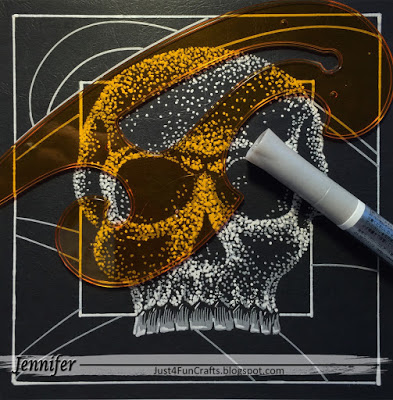 Using the Medium Aristo Curve (by Copic) I added some lines to create designs in the blank areas.
Here is the finished product using the 3 different WiNK pens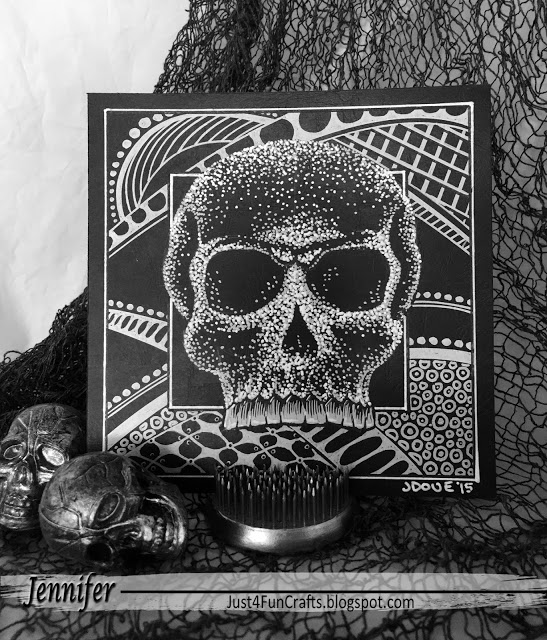 TAA-DAA!
DO NOT COLOR OVER THE WiNK'S WITH YOUR COPICS…this is for AFTER you are done and need to add back white or black or any other amazing color they now carry. They are perfect for adding white to the highlight in an eye, or design over something you just created.
For best results when working on absorbent surfaces, slow down so the paper has time to absorb the ink. Once opened, Kirarina WiNK should be kept stored horizontally to keep the flakes of glass evenly distributed. If you are having issues with ink flow, shake thoroughly and pump the tip.
Where to Buy Aristo Curve –
HERE
– Now back to your regular scheduled creating. You are Welcome 🙂