Announcing Phoenix 6th annual Fall Copic Boot Camp.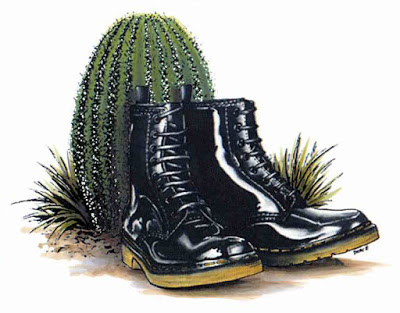 Registration Open
This Copic Boot Camp will be held in a NEW location in Tempe,
Arizona. The location is about 12
minutes from the Phoenix Sky Harbor Airport.
Here is the information below. It is a first come first serve
basis and space is limited. Please respond with an email to let me know
you want to attend and I will send you the registration form.
Instructions below for reserving your spot.
Date/Time: November 13th 9am -10pm
November
14th 9am -10pm
November
15th 9am – 7pm
Location: Drury Inn and Suites
Phoenix Tempe
1780
W. Ranch Rd. Tempe, AZ 85283
Cost: First
time attendees $399.00 USD

Return Attendees –
contact me
The cost of this retreat, excluding travel and hotel, is
$399.00. (We have a special rate with the Drury Inn and Suites and they have
specials they offer with the reservation of your stay at the hotel such as,
free drinks and food, more info to follow). Hotel cost per night is $104.00
plus tax.
For returning attendees please contact me for your retreat
discount.
For this price you receive:
29 plus hours of organized classes filled with the best Copic
techniques
Your very own 50-page workbook, plus work sheets to color
(completed by you)
Evening times with teacher's assistance if needed, as well as
bonus projects to add to your book
3 catered lunches (if staying at the hotel you have option of
free hot breakfast, afternoon drinks, and free evening *kickback (soup, salad
and more))
Plus lots of gifts and prizes!
These classes are perfect for the beginner as well as the
experienced. There is always information to be gained, plus the
experience of a fun, VERY full weekend of wonderful people with whom to share
your coloring passion! This is BOOT CAMP and you will get the whole
experience of being in a boot camp! We learn and play hard! The retreat
room will open at 830 am on November 13th. Intro and classes will begin
at 9am. If you have already attended before you can come in at noon
during the lunch break and skip the Intro to Copics portion. Dinner will be about 6 pm, followed by
more class time until about 10pm. Saturday the 14th will be action-packed with
technique classes, challenges, games. Breakfast
is supplied through the hotel if
staying onsite, catered lunch will be provided. Dinner will be on your
own. Sunday the 15th, after breakfast,
we'll have another full day of classes and techniques, prizes and fun. We will
break for lunch (provided) at about 1pm and end the retreat at about 7pm.
Participation in all classes is optional, so you can head out, at any time to
enjoy some local attractions.
For those shoppers – Ikea is across the street and there are a
few large chain craft stores in the area for all your spare time (better plan
an extra day). Hotel has and
indoor/outdoor pool and Jacuzzi/spa.
What you will learn during these classes:
• Copic Basics – Markers, Paper and ink
• Playing with Various
Copic refills
* Backgrounds
• Over 5 blending and coloring techniques
• Light source and shading
• Hair, Eyes and Skin
• Monochromatic
• Fur
• Wood and Metal
• Sky and Water
• Snow and Transparent
• Blue Jeans
• Pleats and Folds
• Leaves and Grass
• Pottery
• Make it shine
• Water drops and dew drops
• No Line stamping
• Bonus Classes: Water coloring with
Copics, using Glossy Cardstock, and playing with Airbrushing and more
**Copic Refill Stations will be available on site and
small store with goodies to purchase.
More hotel details will follow with a link to reserve your
room. Rooms have been blocked from
Thursday November 12th – 16th for the convenience of
those traveling from out of town.
This FULL weekend retreat is available for about 40 attendees
and we'll have a waiting list in case of cancellations. We are over 1/2
full. Spots fill quickly. So
reserve your seat now.
Down and Dirty Details for reserving your spot!!!
(1) Email me at
Jennifer@DoveartStudios.com
to let me know
you PLAN to attend. If you do not receive a response within 24 hours from me,
then please email again to
jennifer@just4funcrafts.com
sometimes emails
get lost!
I'll then send you an application form to complete.
(2) Send a $100 non-refundable deposit to reserve your spot at
the retreat. All payments must be
completed by October 25th (unless arrangements have been made).
I can't wait to see you in Sunny Arizona!
Jennifer Dove
*Art and Design Instructor for Imagination International
*Copic Certified Standard/Intermediate Designer since 2010
*Author of Copic Techniques Build-A-Book