I saw this stamp and said woo-HOOOOOO! (Yes, I had to say that, you know I did!) I do love owls, and a little off beat, dark side, outside the box, so this fit me perfect! I have lots of new release stamps to show you from Stampendous all piled up and ready to show…so get ready to continue to some some awesomeness from this current release…available NOW!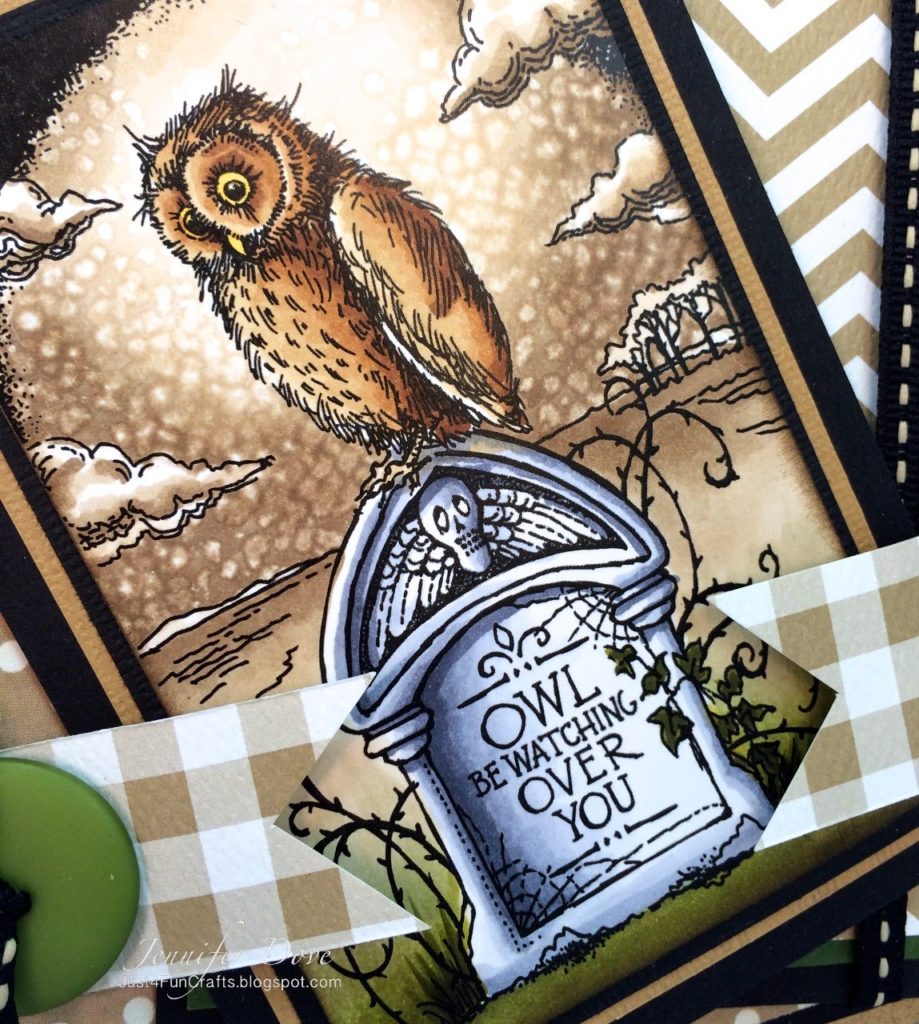 Copics Used: E41 42 43 44, YG91 93 95 97 99, C0 2 4 6, Y35, E31 34 45 57
Watch Over You-hooo – Jennifer Dove
6×6 tent fold
Layer dot pattern paper onto black mat and then adhere to tan card base
Layer chevron pattern paper onto green and black mat and wrap with ribbons
adhere using foam pop up tape to card base.
Color image
layer image onto black, tan and black mat and pop up onto chevron layer
Make two "flags" out of pattern paper and pop up onto card
add buttons
Copics Used: E41 42 43 44, YG91 93 95 97 99, C0 2 4 6, Y35, E31 34 45 57