Here is one of the latest collection releases from Little Miss Muffet Stamps. It is part of the Fearless Fairy Tales Release and I think she is downright cool!! You have to check out the rest of the release as it was hard to choose a favorite.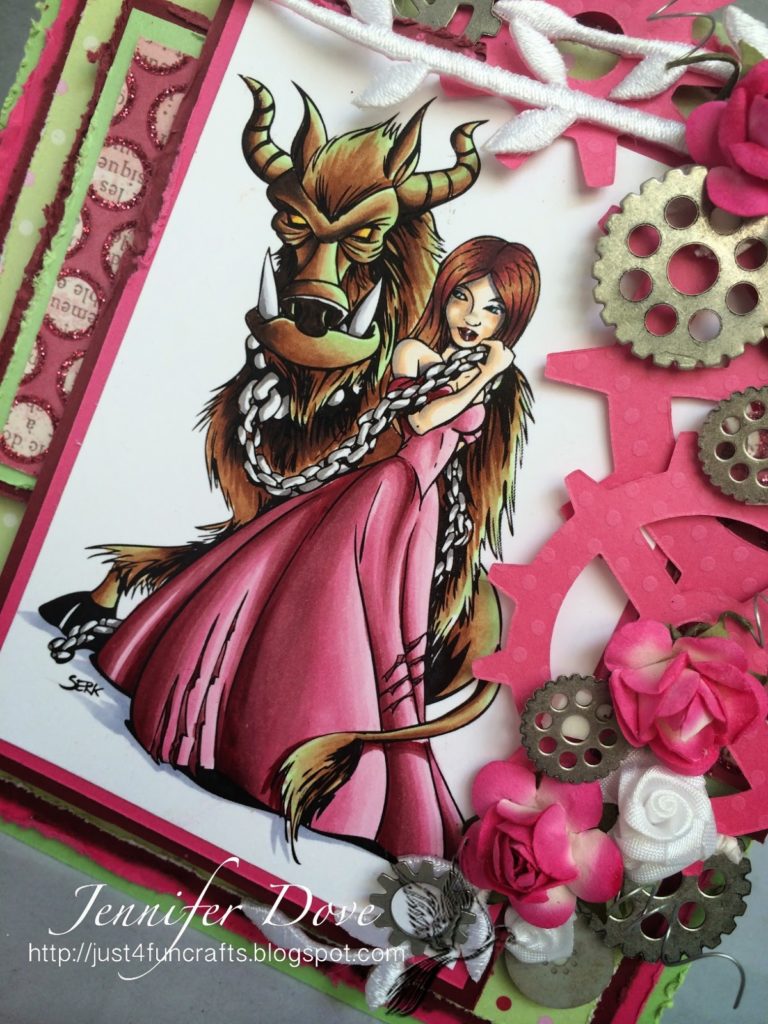 I think this color combo deserves a tag…dont you? Be on the lookout if it isn't already out!
You can head over to the
STORE
and grab your stamps – This one is Beauty and the Beast
or check out what they have going on over on the
Challenge BLOG
. I recently discovered they have a gallery blog too for inspiration…how fun is that? You can check it out
HERE
.
Image – Beauty and the Beast at Little Miss Muffet Stamps
Copics: R81 RV34 R56 R59 clothes
E50 E51 E11 BV20 skin
R89 E08 E35 hair
YG11 E31 E35 E37 E49 Beast