This image was just right for this card. I wanted to keep it summery and fun. I love the new release from Makeitcrafty.com. Zoe released new scenery and new characters that you MUST go check out. If you love to shop then this will be right up your store isle, (I mean alley). I added some stars to maddy's pants to make it a tad bit more patriotic as this was the look I was going for. Enjoy…and CHEERS!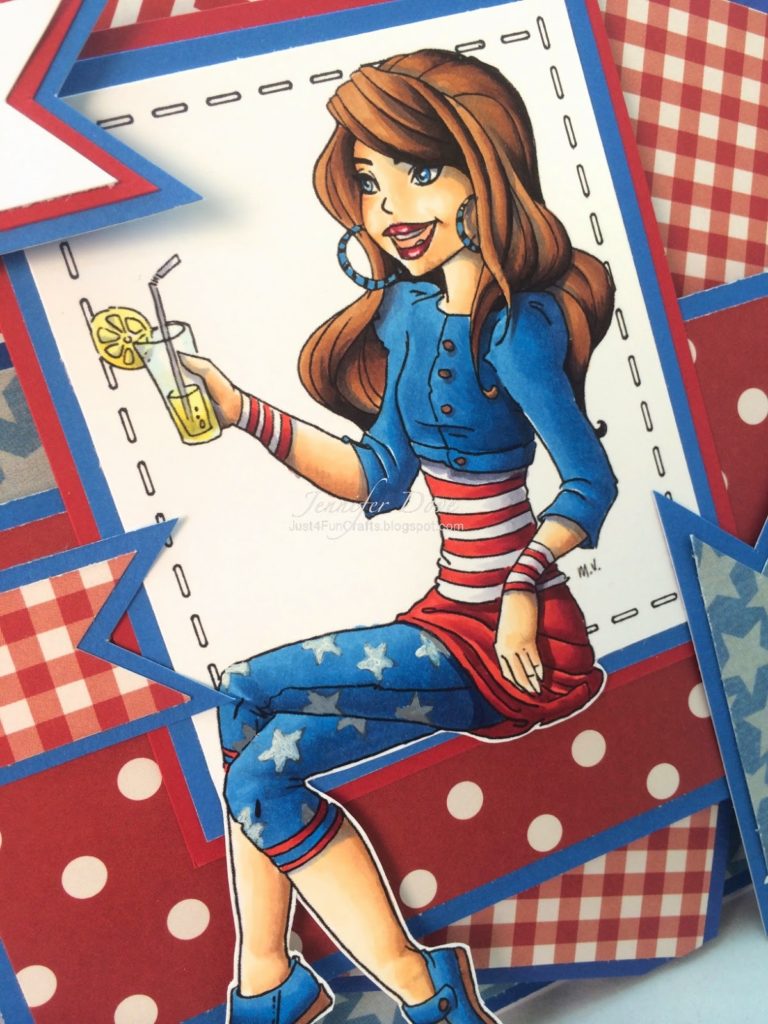 Do you want to know how I got the perfect hollow stitches? It was simple…by using my Karen Burniston die to multipurpose as a stencil. You can get your own die
HERE
, both the circle die and the oval accordion die card sets have the stitch cut outs.
Copics Used:
skin E50 E51 E21 E11 E23 BV20
blue B14 B06 B37
red R14 R46 R59
hair E33 E25 E79 BV23