This little mythical creature grabbed me when I first saw her. She looks like she is ready to bloom. I chose to use a fun color combo of teal and burgundy and loved every moment of coloring this little fairy. You can find your little fairy creature in the MakeItCrafty store.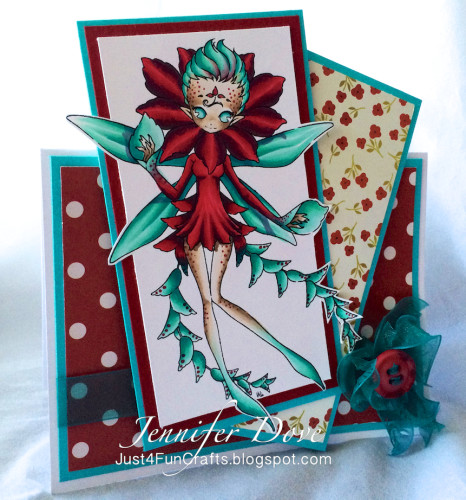 Do you want to know the color combo I chose?
Skin: E40 E41 E42 E43 E44
Teals: BG11 BG32 BG34 BG49
Burgundy: R37 R39 RV99
Shadows: BV23
This sweet fairy can be purchased in all different positions or you can get a collection of the fairies.
Floral Fairy Collection can be found
HERE