It is new challenge time at All Dressed Up. Our theme for this challenge is "Spring". Here is my card for this challenge. You can use spring colors or add flowers…anything that reminds me you of spring. Well, this card came about because I have been enjoying spring outside and forgot about the challenge…until about 6 hours ago…so grabbed a colored up image that I had done and added some flowers…see how easy that it. You can play too!!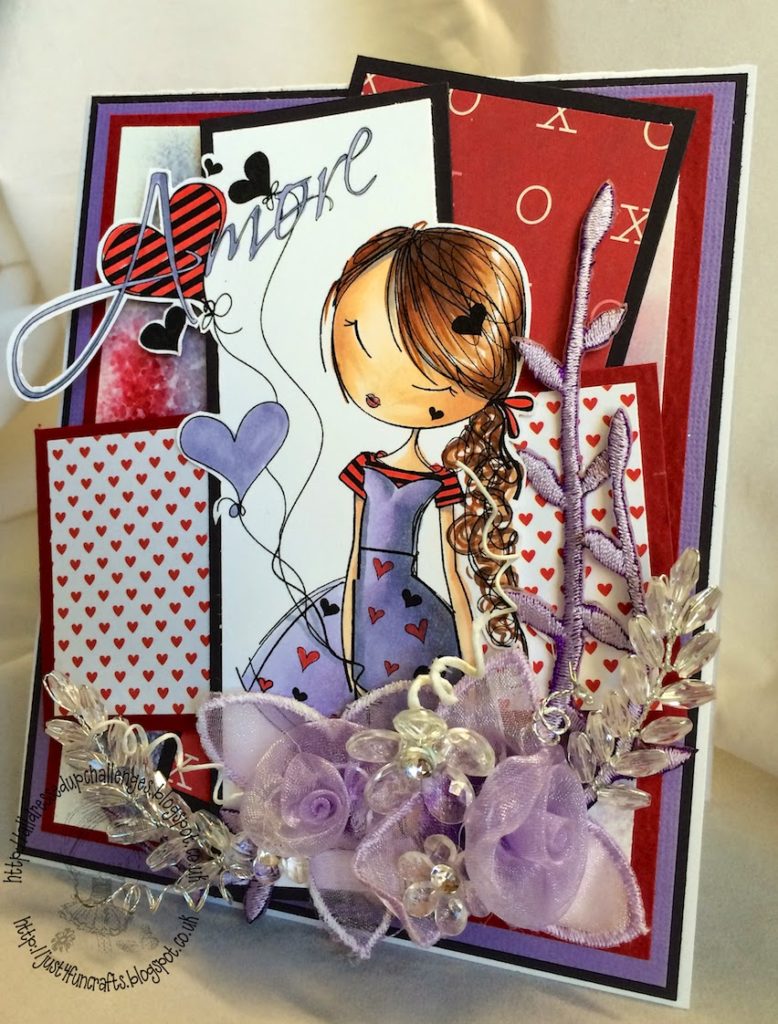 I used a few copics (most of which I don't remember…but the purple/blue colors are BV31 BV34 and V28. Hmmm wonder if i used it in a tag yet?!
This challenge will run until the 2nd of May
Head on over to All Dressed up blog to check out the rest of the teams creations, and why not enter the challenge while you are there.

**Please note**
To enter our challenges you MUST use an All Dressed Up Image or paper.
Don't forget to stop by our
Facebook Group
to keep up to date with all the latest All Dressed Up news, and chat to fellow crafters.