Are you in mouse overload yet? I hope not!! Here is another march class card…and I have so many more….better go get some cheese and quit with the whine as I have more coming! I do so love the action of this little guy. And for those in a hurry when your trying to whip up a card…this is an EASY and quick one!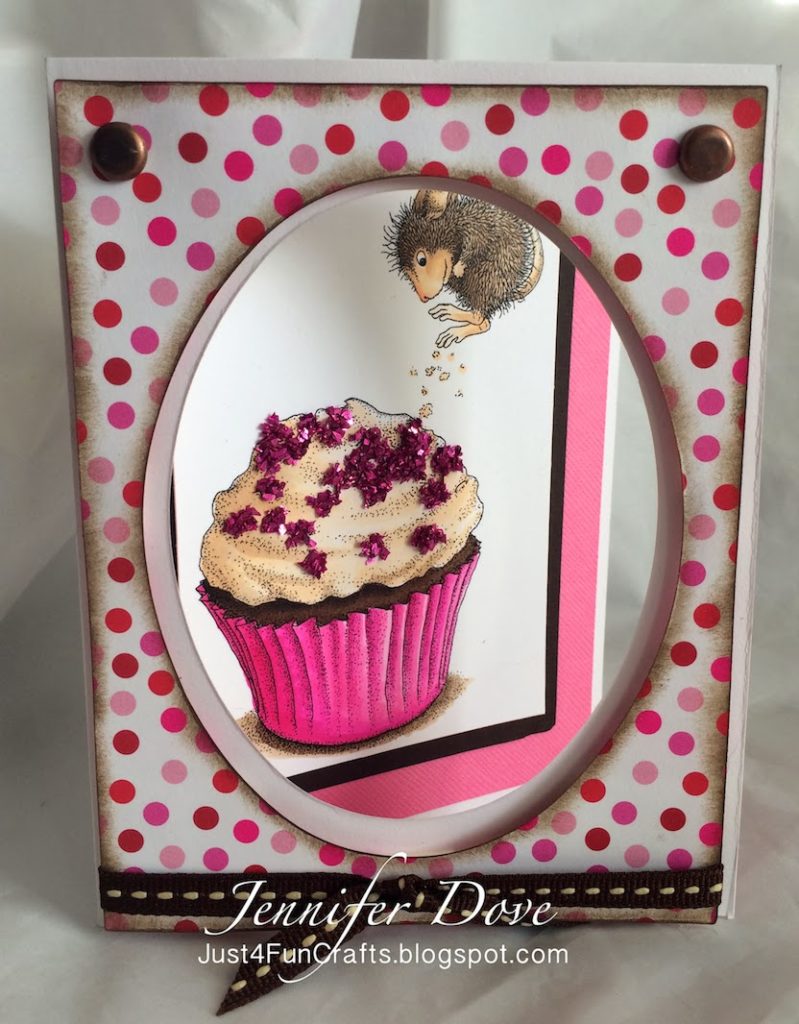 Stampendous Cupcake Jump Did you know you can get these adorable house-mouse stamps in either wood or cling?
E44 E47 E49 cake
RV02 RV04 RV06 RV09 Pink
E50 E51 E93 skin
E50 E51 E42 frosting
E43 E44 Mouse
Chunky glass glitter fuchsia – Stampendous
I entered into the HM challenge for this month…yes I did!