Stampendous has some amazing new images that were just released at CHA in January. Encourage your local scrapbook store to get them in for you, or head over to
Stampendous
and order it so you can get your fingers inky!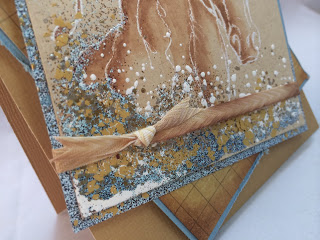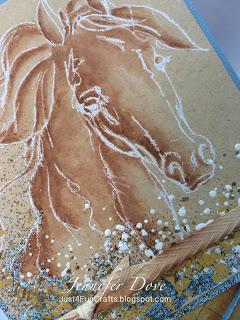 IMAGE – Filly Sketch
Supplies:
Derwent Beech 61 watercolor pencil
Emboss on Kraft cardstock with Detailed White Opaque DP100 and heat set. Color using a watercolor pencil and a wet paint brush blend the watercolor pencil into the kraft paper.
Sprinkle aged aqua embossing powder. ochre fragments and chunky white onto cardstock and heat from beneath. Pop up layer image onto blue cardstock and wrap with distressed ribbon. Pop up onto layered pattern paper and then onto layered card base as shown.