How about placing a $10.00 or over order of Digi's from Little Miss Muffet Stamps and getting this image I colored for FREE (of course yours will be black and white and YOU will have to color)? I say I have been a good girl and deserve it!!
Here is the sweetest freebie all colored up.
I am sure you know I did a little creative color placement right? I have been having a fun time playing with these images and adding features. This company is so kind to let us do this and encourages it. Yay to LMMS! Thank you! Now back to playing!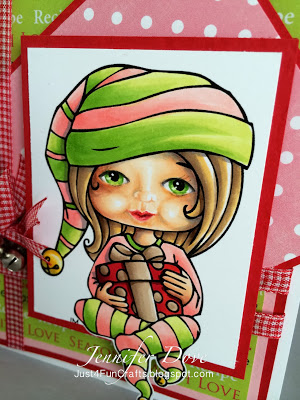 Colors coming on soon on tags…but thought I would share the card and coupon…what a tease right?