Here is the link to the MakeItCrafty challenge blog HERE. This is the group that got me thinking outside of the box. You can also visit the blog and see some amazing creations as well as enter the challenges. We also have some big fun on the Facebook group. This challenge is "muscle tone as the hard challenge and out of your ordinary skin tones". I chose the "harder" challenge being the muscle tones. I used the image from MakeItCrafty Gumnut Curly top. She has been on my desk for months waiting to be colored. Have fun with this challenge!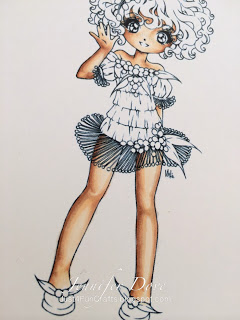 When ever I color people I always start with face and skin tone
Here she is before heading over to a card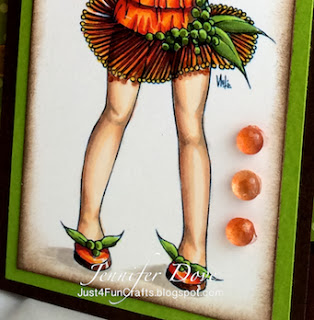 I loved the way she turned out. let me see if I can remember my combos….
Copic:
Skin E50 E51 E11 E23 BV20 BV23
Hair E33 E35 E57 E79
Leaves…neener going on a tag…you will have to wait
Dress Y17 Y35 R35 R46 R59