A few years back I went to Mexico during the release of the sea turtles. I took some fun photos. I have been thinking about trying my hand at some free hand drawing and coloring and yesterday I decided this photo would be perfect for this. I made the mistake of trying some new paper specifically for markers, wow did that make things challenging to say the least. I always tell my student to learn to use the paper you have on hand. Each one will react differently to copics and to learn the capabilities and reactions and take control…don't let the paper control you. Well teacher got a taste of exactly what she preaches. This paper SUCKED…the life right outa me…LOL. Ok you get the point…but I won!!!!
Here is my sea turtle from start to finish. It took me two days. I used almost all the T's, W's and C's to color it up. I am so thrilled with the outcome!!!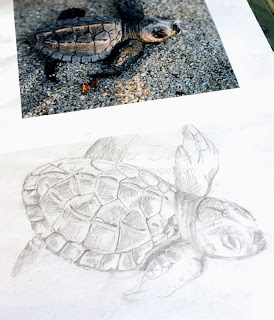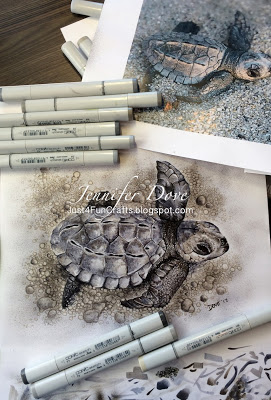 Happy Thanksgiving to you all!!