The best challenges can be found at MakeitColourful.com…just sayin! If you are looking to do more then "make a card" but rather push yourself beyond the normal then you must go check it out. The challenge for this month is eye's and reflection…well I did Eyes…and the image is kinda a reflection of myself…full of color just waiting to get out.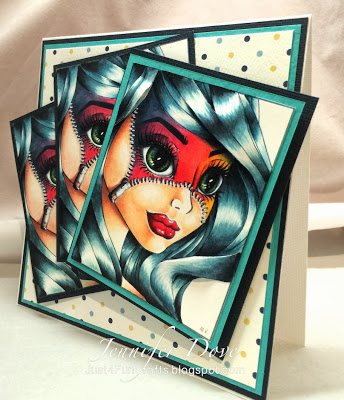 Okay so I tweaked the challenge a bit, but i think it still counts as i really challenged myself by adding the zipper to her face. The challenge starts on the 1st of every month and the goodies you win are amazing! Go take a peek at the last challenge and grab a MakeItCrafty image and start coloring or the upcoming challenge. You can combine other images as long as you have something MIC. And it doesnt even have to be a card…it can just be a colored image…how easy is that. Their is a hard and easy challenge entry spot if you want to start easy and then push yourself towards the hard challenge.
The image is from
MakeitCrafty
from the portrait series. I drew in the zipper and gave her cat eyes…I do love how she came out.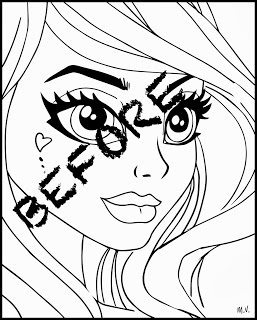 Hair BG72 BG75 BG78 BV29
Skin E50 E51 E11 E23
Zipper C1 C3 C5 C7
Lips R14 R46 R59
Rainbow Face Y35 YR16 R14 RV34 RV69