DreamWeaver is having a fun new challenge and have invited me to play along. The challenge is to find some inspiration from Pinterest or other sources. So I went looking…boy ones day can disappear pretty quickly with all the fun stuff to look at.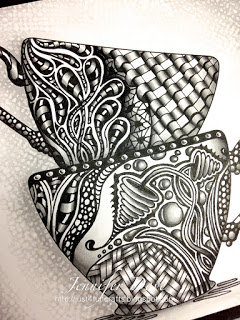 I used the teacup stencil (LG 683 Teacup) for my inspiration.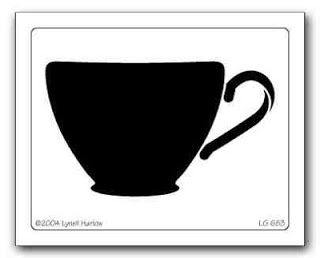 I took the tea cup and traced it twice, one inside of the other. This provided the perfect outline for my creative ink to start "flowing". I found some of my favorite "Zentangle" pieces on pinterest…and turned my piece into a "Jentangle". You can see some of the inspirational pieces
HERE
.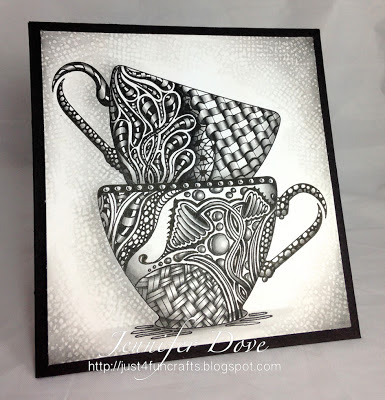 I love using the Dreamweaver stencils. The quality of the stencil makes it so it will last for ever with care. I use them in so many ways and was tempted to pull out the paste and do more…but sometimes i just have to stay stop. Be sure and check out some of the other open stencils they carry and find your inspiration and create.
This amazing stencil is available
HERE
.
You can see more inspiration with these amazing talented gals…and enter into the latest challenge on the DreamWeaver blog for your chance to win yummy stuff!