…well you know the rest!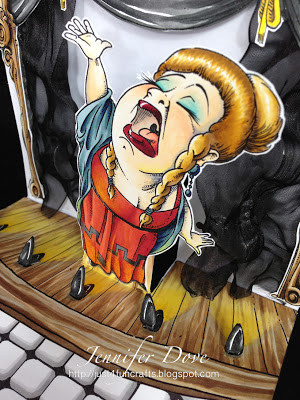 I Hoped We Are Entertaining You!!
Head over to Make It Crafty to pick up your rubber or digi sets of fun entertainers and elements.
You can't have a GRAND SHOW without a DOORPRIZE!
If you have made it this far you are almost through the hop…way to go!! Leave me a comment and then hop over to the
MAKE IT CRAFTY
store blog for your chance to win.
One person will win the full collection of digi stamps
and another will win the full collection of rubber stamps!
I HOPE YOU ENJOYED THE SHOW!!
If you are just starting from my blog you will want to head over to the fabulous ZOE where you can start at the beginning.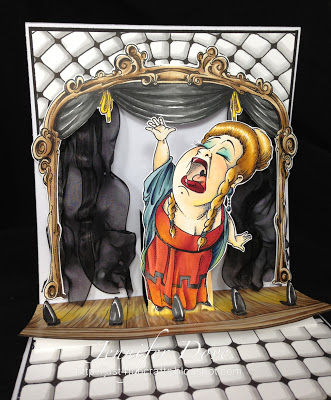 I made this a pop-up card…It all folds down nicely into a 6 x 6 card. When it is opened up the "
Soprano Opera Singer
" stands up. The lights pop up as well as the stage that is part of the Theater Elements. The curtains are made from organza ribbon and adhered behind the stage frame. I really enjoyed making this and was very worth all the effort.
A billion copics were used in this. I have posted below the colors I remember. Be sure and follow along in the amazing hop for more "entertaining" fun!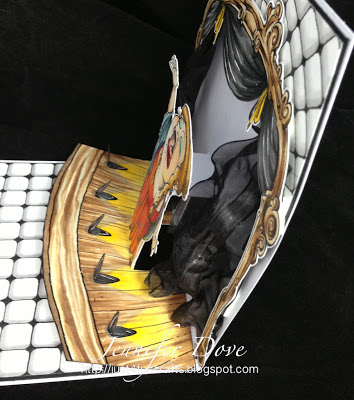 You can see how she is popped out and the stage lights are popped up in this photo
Markers: Curtains/lights T1 T3 T5 T7 T9, Stage surround E31 E35 E57 E79, Dress R05 R17 R46 Y13, Skin E50 E51 E93 BV20, Shawl BG72 BG75 BG78, Hair YR31 YR24 E57, Stage E31 E35 E57 Y32 Y19 W5
Image – Soprano Opera Singer by Make It Crafty