OH yes, there IS a birthday going on.
It just happens to me the theme for the next challenge as well.  Get over to his blog and enter your Doodledragon card.  Then come back and tell you you entered….
I had fun using a multitude of gray markers for this image.  T, W and C were all used.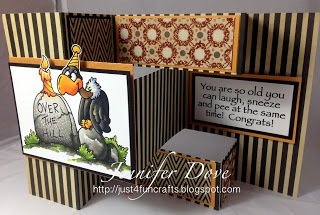 Copics:  T4 T7 T9 T10, C3 C5 C7, w1 W3 W5 W7 W9, YG03 YG17 YG67, Y15 Y38 YR04 YR09