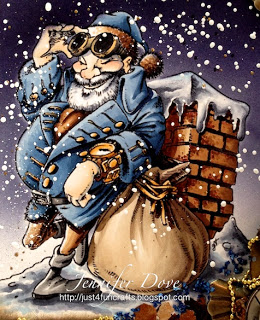 Make it Crafty just made my day with their latest Steampunk Christmas images. I think this is my most favorite card in the entire universe!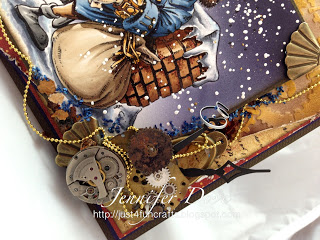 It also weighs about 3 pounds with all the gears attached. Even has a clock that ticks…tick tick tick….I love my noisy card. You can see some of the other images in this release HERE.
I colored him up with Copics and then used Shabby white embossing enamel from Stampendous for the sprinkled snow. I added some blue glass glitter and bronze mica fragments as well.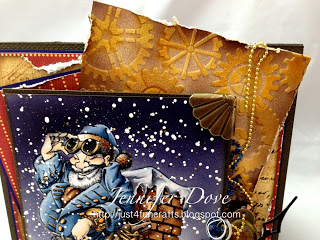 I layered him on a gear image I created using Dreamweavers Gear stencil and mat white paste. I airbrushed the gears and added some of Dreamweavers fab Metallic FX to make it gold and sparkly.
Did I mention this is my favorite card? I am glad I got to share it with you.
JDove
PS. Yes, the sky is airbrushed prior to adding the "snow". The colors I used were B23 B24 B26.