Event: "Copic Build-A-Book –
Arizona Retreat 2012!"
Date: Friday, November 2nd 4pm
– Sunday 4th, 10pm
Location: Marriott Fairfield
& Courtyard Chandler, Arizona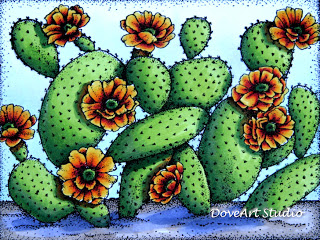 The
cost of the retreat, excluding hotel and 2 dinners, is $329.00 (first 45 day
registration); $379.00 after the first 45 days. For this price, you
receive:
·
18 plus hours of
organized classes filled with the latest Copic techniques
·
Your very own 40 page
workbook plus work sheets to color (completed by you) and placed into your
technique book
·
Evening coloring crop
times with teachers assistance as well as bonus projects to add to your book
·
2 lunches, 2
breakfasts, 1 dinner
· Gifts and Prizes!
These
classes are perfect for the beginner as well as the experienced. There is
always information to be gained, plus the experience of a fun, full weekend of
wonderful people with whom to share your coloring passion! The retreat room will open at 1:00 pm on Nov. 2nd, with the Meet and Greet starting at
4:00 pm. Dinner will be served at 6 pm, followed by Copic Introduction
class, and evening crop open until 11pm. Saturday the 3rd will be
action-packed with technique classes, challenges, games, and breakfast and
lunch included, (dinner will be on your own). The evening optional coloring
crop will be open until 11pm with instructors present. Sunday the
4th, after breakfast, we'll have another full day of classes and techniques,
prizes and fun. We will break for lunch (provided) and dinner (on your own).
After dinner we will have a class and then start the evening crop, and
farewells until 10pm (with instructors). The evening crops are
optional, but available for whoever would like to color, relax and catch up on
worksheets and get personal assistance. Participation in all classes is
optional, so you can head out, at any time, to enjoy some local attractions. The Artistic Rubber Stamp Event will be happening this same weekend in Mesa on Saturday and Sunday during the retreat times, if you are looking forward to going, and wanted to shop we might work in a break during the day to allow this as a option. Those who stay at retreat will do Copic Bonus classes during this time, (I will include in the Copic application a survey on this matter).
What
you will learn during these classes:
·
Copic Basics –
differences in papers and stamp pads (what works and doesn't). We will
test multiple papers and inks and see how they react with Copics.
·
Playing with Various
Copic refills for backgrounds
·
Over 5 blending and
coloring techniques
·
Light source and shading
·
Hair, Eyes and Skin
·
Monochromatic
·
Fur and Feather
·
Wood and Metal
·
Sky and Water
·
Snow and Transparent
(e.g. glass)
·
Blue Jeans, Pleats and
Folds
·
Leaves and Grass
·
Pottery
·
Bonus Classes:
Water coloring with Copics, using Glossy Cardstock, and playing with
Airbrushing and more.
**Copic
Refill Stations will be available on site as well as possibly one of our
sponsors, Talkabout Impressions with their rubber stamp line. Many Sponsors donate for this event and you just could win big prizes.
Your
hotel room and travel expenses are separate as well as 2 dinners. We have a
wonderful deal with the newly built Marriott Fairfield ($89.00 per night
plus tax, single or double occupancy) and Courtyard of Marriott ($99.00
per night plus tax, single or double occupancy). Marriott has a bistro,
full bar, 24 hour Starbucks, Wii Fi, pool, exercise room and more for your
convenience. If you live locally, you are not required to stay at the
hotel. If you want a roommate, please note it in the application that will be
sent to you. We will help match up attendees. You must mention Copic
Build-A-Book Retreat when you call to make your reservations or use the link
provided in the application mailed to you to book online. If your spouse would
like to join us for one or more meals, let us know as soon as possible, and
we'll find out the cost for that.
This
FULL weekend retreat is available for up to 30 attendees and we'll have a
waiting list in case of cancellations. Spots fill quickly. So reserve your spot by:
(1)
Emailing me at
Jennifer@DoveartStudios.com
to let me know you PLAN to
attend. If you do not receive a response within 24 hours, then please email
again to
info@just4funcrafts.com
sometimes emails get lost! I'll
then send you an application form to complete.
(2)
Sending a $100 deposit. I will provide a mailing address after you let
me know you plan to attend. If you prefer, we also accept Paypal payments for the retreat payment. The deposit will
reserve your place at the retreat.
**The
deadline for making your deposit is October 22st, 2012 (for the
discounted rate). The complete balance will be due by October 31st, 2012. Hotel Reservations will be booked separately, directly to the Marriott.
I can't
wait to see you in Sunny Arizona!
Jennifer
Dove
Copic
Certified Standard/Intermediate Designer
Author
of Copic Techniques Build-A-Book