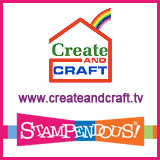 I am excite to announce that Stampendous's very own
Fran Seiford
will be appearing on the United Kingdom's ONLY dedicated Craft Channel –
Create and Craft TV!
Fortunately for us here in the U.S. we can watch online as she shows all of Britain her fantastic Encrusted Jewel Technique using our new Fran•táge Embossing Enamels to create dazzling and elegant cards with a simple sprinkle and heat!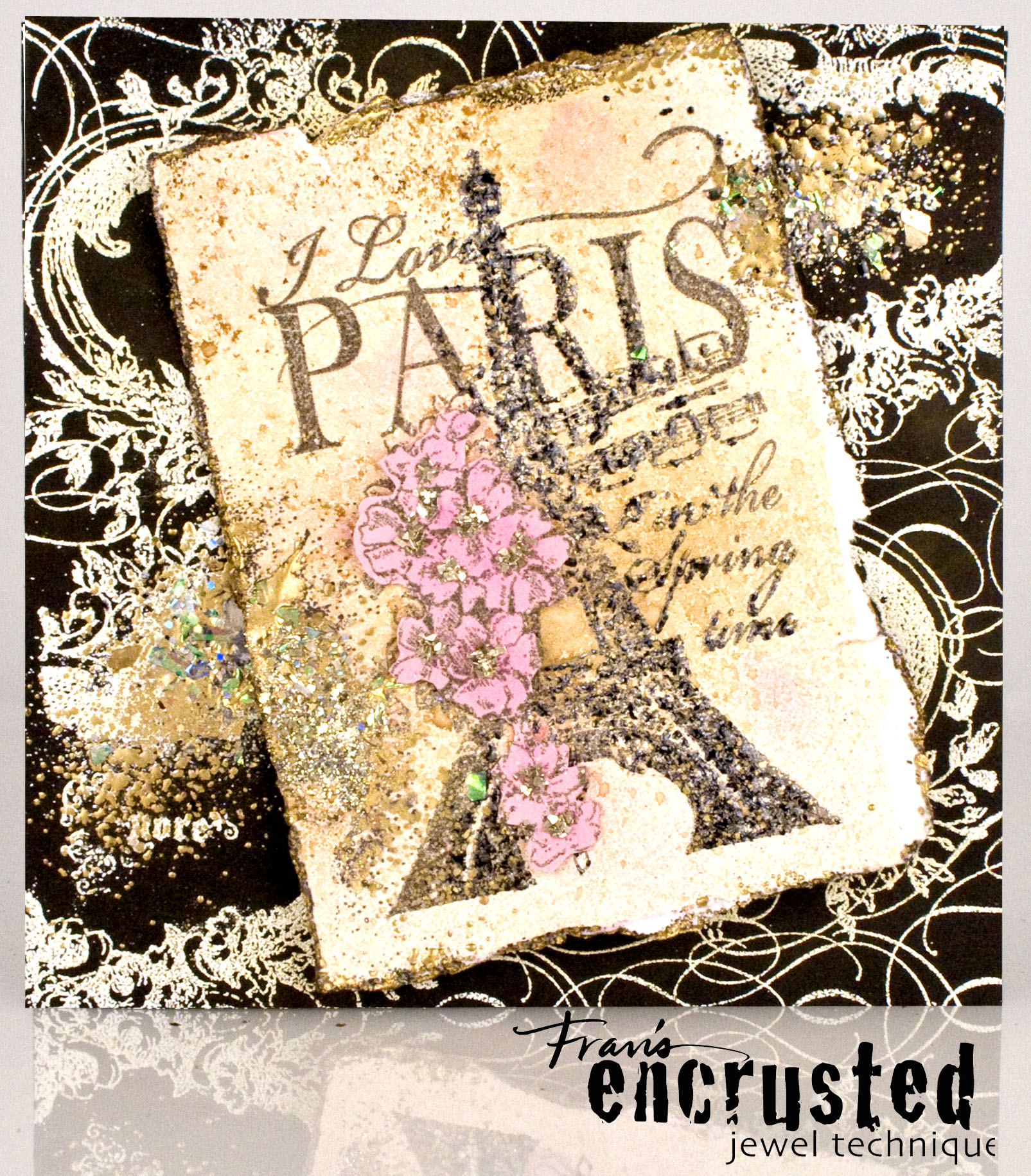 We'd love you to watch Fran live from the UK, so we've made a chart of the times her shows will air. There are three different shows, so don't miss a minute of this exciting event! For one of the shows she'll be joining the UK's famous Craft Diva Dawn Bibby. Please be aware that times can change at the last minute, so check the TV Schedule tab on the Create and Craft website for the latest scheduling.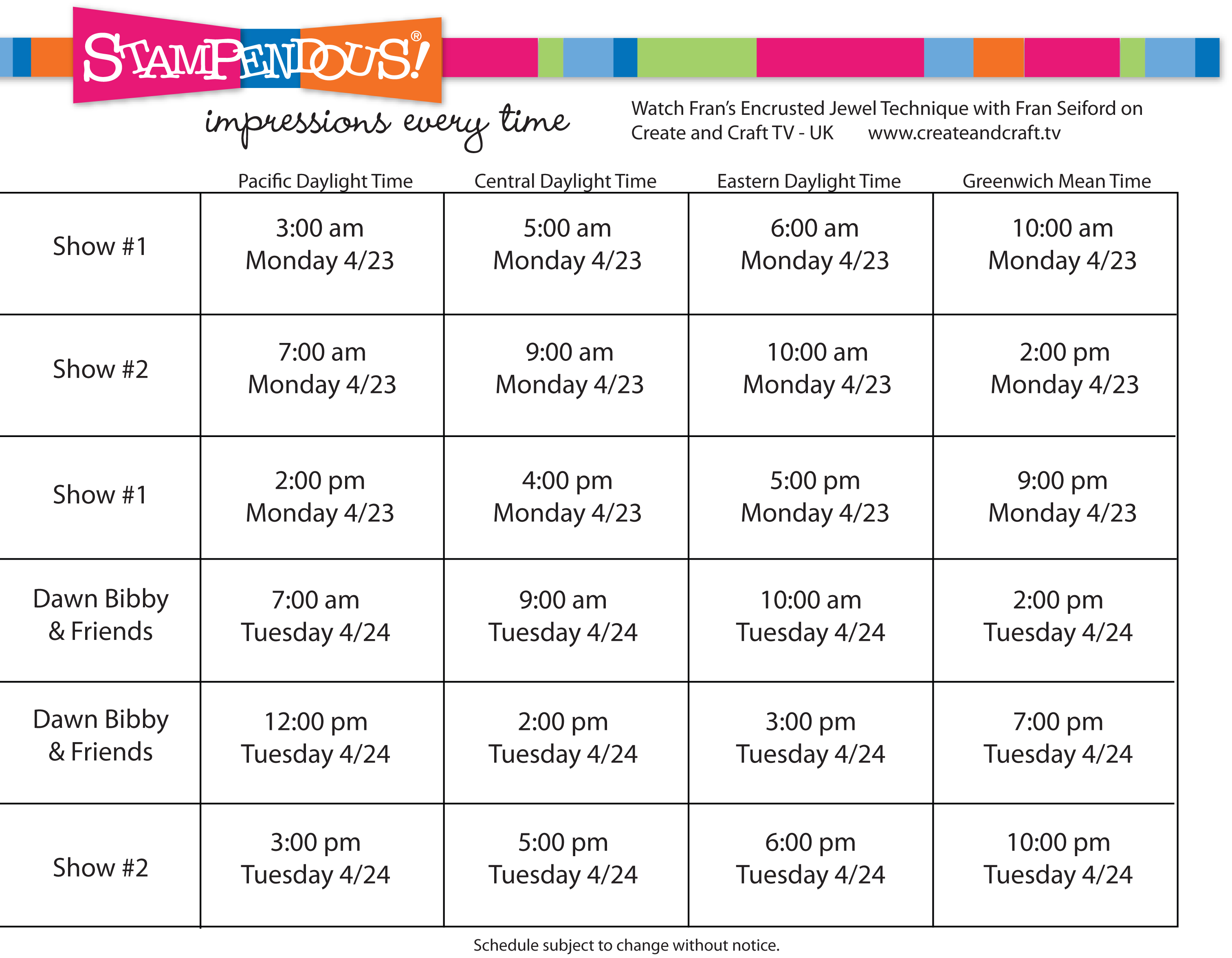 You can watch Create and Craft TV at
http://www.createandcraft.tv
We know you can't purchase these items from the show (unless you are lucky enough to live in the UK), so we've put them in a special category on our Website for you to purchase there. You'll find all the products she's demonstrating in the Create and Craft TV Category. Look for it on our home page at
http://www.stampendous.com
. Once the shows have aired, you'll be able to access videos of her project creation from this location as well.
Join us in cheering Fran on in this new adventure!