Get ready to be inked, pasted, encrusted, stenciled and stamped! All of this week the Dreamweaver Stencils' Dream Team and the Stampendous Design Teams will be providing some "Dream-pendous" inspiration for you, with multiple opportunities to win some fabulous prizes from both companies. Each day this week, you will be directed from both the Stampendous Impressions' blog or the Dream It Up! blog to the players
du jour
for your oohing and aaahing pleasure. Everyone will be playing on Saturday, the 14th with our final hop for the week. This is your opportunity to see how to mix and mingle your creativity…if you are a stenciler, you will be fascinated at combining stamps with your first love. If you are a stamper, you will be wowed at how stencils can add to your impressions.
First I heat embossed Stampendous BIRD MANOR (W073), Vintage Bird Cage (V266), and I also used the Stampendous gear clear set. I used the
flat black paste
and the
Art Nouveau Flourish
metal stencil from DreamWeavers to produce the glorious yumminess on the left of the card. If you are wanting to get your stencils go
HERE
. Topping it off with Creative Impressions pearls. The images are NEW stampendous stamps coming to your local stores. I airbrushed the background using Copics and a plastic stencil from Crafters Workshop.
Be sure to leave comments as you tour the blogs (with your email addy!) for a chance to win* one of three combined sets of theseDreamweaver and Stampendous goodies: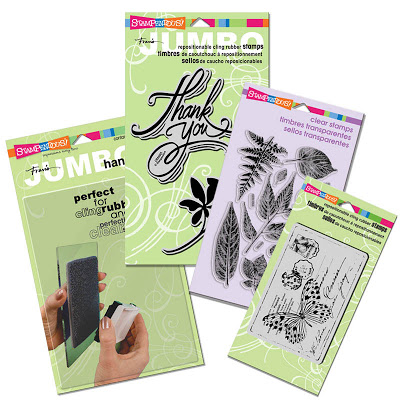 I am the last player on the hop for today. If you missed anyone be sure and check them out and leave some love for your chance for some AMAZING prizes. Every one of the girls have created some "out of the box tremendous creations!!!!
Dream It Up!
Stampendous Impressions!
Cyndi Bundy
Kristi Van Doren
Jennifer Ingle
Pam Hornschu
Louise Healy
Wendy Jordan
Jennifer Dove
*For shipping and handling purposes, USA/APO/FPO/Canada winners only.