So hopefully you've had a chance to wander over to the Altered Alice Blog this month and see what everyone is doing with our fantastic Wonderland Perfectly Clear Stamp Set. Remember that you have all month to link a project to their Linky Tool over there and possibly win this set for yourself. Alice themed entries count double, of course!
Here is a little inspiration for you today. I made this pretty in pink sample. It is unusual for me to not use Copics but it just worked out that way. I used Vintage Mahogany Embossing Tinsel to emboss these images. The sparkle of the tinsel combined with the gorgeous May Arts ribbon makes this card really Splendidly Dressed! (that's the theme, remember?)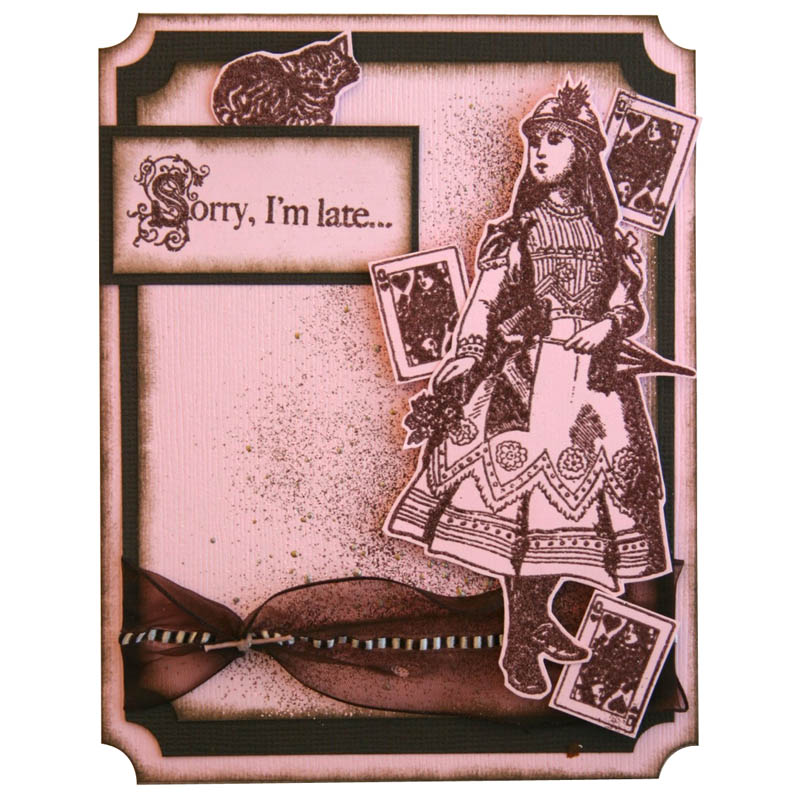 If you're participating in this challenge, be sure to snag the blinkie below for your blog! It was created from our Wonderland set by our very own Art Director, Lisa Hindsley!
We sure hope you'll play along with us! Follow us down that Rabbit Hole, and get creating!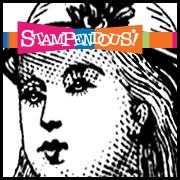 A Wonderland Blinkie for your Blog – by Lisa Hindsley of Stampendous"