Spring Cleaning Sale and a Surprise Limited Release! Here is my Betty all done up….scroll down and see morning Betty in curlers with her coffee…off to color her up…she is one of my favorites!! Get her while she is still a digi!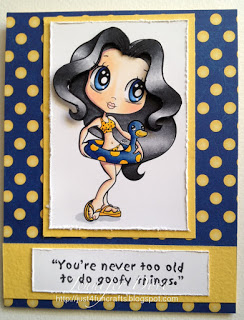 Spring is almost here, that means I need to make room for our upcoming Halloween, Christmas, Summer, and other fun little releases! I know I am jumping the gun, and it's not even the weekend at the moment when sales usually start, but hey that's what makes us SBS right? We march to the beat of our own kooky drum!
Today through Feb. 29th take 30% off any $25 or more purchase (CANNOT BE APPLIED TO DIGIS)! Won't you help me spread the word and Spring Clean!?? Use Coupon code SpringCleaning!
Here's a little bonus… LIMITED DIGI release! Only 2 days of these Cah-YUTE Digis:
The Bettys Series 2
(Please remember discount of 30% does not apply for digis, to avoid mistakes all digis will be emailed manually and directly from me after I receive notification of purchase of the digis)
Left to Right… Scrapbooking Betty, Nurse Betty, UK Betty, Hogwarts Betty, Liberty Betty, Bikini Betty, Morning Betty, and Just Betty

Aren't they the CAH-YUTE-EST! You can find them here:
The Bettys 2
Grab them while they are digis you digi lovers!!!