Welcome Dustin Pike fans to our second blog hop. You should have arrived from Charlotte's blog…if not, please start back at Dustin's blog so you don't miss anything
This is a party you will NOT want to miss.  We are delighted to share with you some of the amazing images Dustin Pike, Illustrator of all DoodleDragon Studios designs.  This day marks the anniversary of Dustin's 2 years on his blog and we, the DoodleDragon Crew want to show you some of the fabulous Blog-iversary images you can get for a fantastic price, offer is good for a limited time, so go look.  Dustin is so generous with his images.  If you are new with digital images you will be happy to hear that they are easy to use, store and print out.  You can resize them and then print on your favorite paper.  Dustin not only gives you Black and White images but sometimes even throws in the colored versions too.
This is what I have created with a few of the images.
 W1 W3 W5 W7 E31 E23 E37 R35 R46 E59 RV21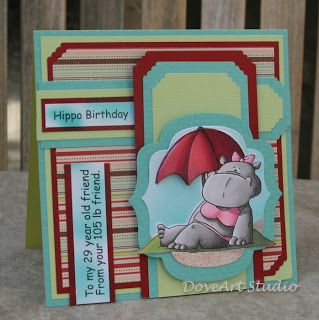 W1 W3 W5 W7 E77 E35 RV21 R35 R46 R59 BG15 YG03 YG63 RV23 R85
BG05 BG15 BG10 G00 W1 W3 W5 W7 E31 E23 E37 YG03 YG63 YG67 Blender (0)
***If you purchase the Blog-iversary images BEFORE Saturday midnight (MTN TIME) you will receive over 200 digi's for $20.00. AND if you bought the April 7th release there is a 50% off code in the file that would make the blogiversary 10 bucks…Thru Saturday ONLY.  After Saturday night they get split into sets and will be available at a different price.  Don't wait, get in on the Blog-iversary NOW.
Hop Details:
Comment on EACH one of the stops along the way for 10 chances to win.   Each one of the Design Team will be drawing a name and announcing a winner from our commenters.  We will post the winners on Sunday April 24th and you will have till the following wednesday to email dustin with your name and shipping address for your prize delivery.
Every blog along the way has a special word.  Collect the words on each blog to make a sentence and then at the end of the Hop email the sentence to 
Dustin_Pike@yahoo.com
 in order to be eligible for the prizes.  What is the prize you ask?   You will receive an original piece of artwork, hand drawn, colored and signed by Dustin Pike.  Blog Hop starts today and goes until midnight on Saturday, April 23rd, mountain time.
My special word is "DOODLE"