Or so we hope! It's Challenge time over at Dustin's Blog. If you enter the challenge you have automatically get some Pike Points and chance to win some more Pike Points (cash for image stash from his store). Here is what I created. I don't get to enter just show my cards off….so hurry and get one of his images and enter. This Challenge is "Spring is in the Air"…anything spring related. I love his new February members releases…soooo cute. Check them out!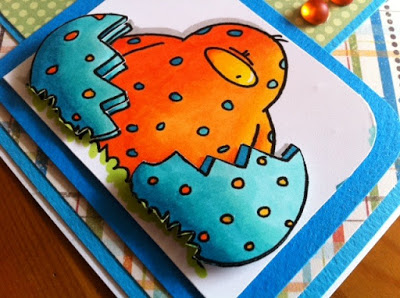 Copics: YR07 YR04 YR68 Y17 Y08 YG03 W3 BG09 BG15 BG23
I also made this card with Moxie Fab in mind…
Paper Piecing Challenge
in the Moxie Fab World
Go here so see the Challenge.
and the Stamping with Markers Challenge in the Moxie Fab World
HERE