If you happen to be in Colorado you are going to HAVE to go to the Stamp show to get your hands on this "Hot New Rubber". This image is so soothing don't you think?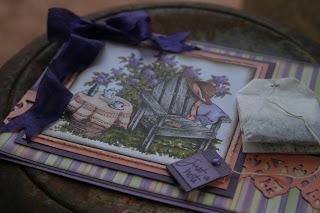 Colored with copic
Image – To be announced REALLY soon!
Creative Impression ribbon
Prism Cardstock
Tea bag – DUH!