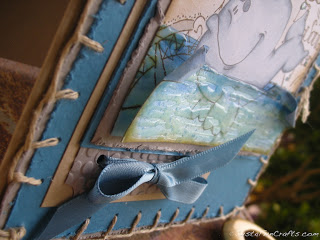 ***A few of you requested info on the whale water….
Really it was simple. I gave it a little speckle texture by splattering a little ink around the whale….be sure and block off the whale so the splattering doesnt travel. then i colored it with a few colors of blue (copic markers). I covered the whole water area with crystal effects (liquid glass). after it dried i curled up the edges a little to expose the water underneath. the image was really colored twice so when it was popped then you would see the underpart. ENJOY!
DustinPike
image thats been sitting around ready for paper…..Well, here yah go!